NetAdmins provides enterprise-class IT services & tech support to New Brunswick, Nova Scotia and PEI small and mid-sized businesses. We manage every part of your IT, so you can focus on what you do best—running your business.
Partnering with NetAdmins is like having an entire IT support department at your disposal, whenever you need it. With a range of services including IP telephony (VoIP), email and web hosting, data back ups, paperless document management, security audits and 24-hour IT helpdesk, New Brunswick businesses can count on us as their only stop for business IT solutions.
On top of our à la carte offerings, we also provide comprehensive Managed IT Services in New Brunswick, Nova Scotia & PEI—including unlimited onsite and remote IT support, so you have a constant hedge against IT disasters. Our skilled computer technicians in New Brunswick maintain your business IT systems, keeping them in top shape, and minimizing downtime.
We make sure your managed IT services in New Brunswick are stronger and more secure so your users can be more productive and focused on your core business—always at a savings to your bottom line.
Contact us today to learn more about our Managed IT Service plans or our range of expert IT and communication services.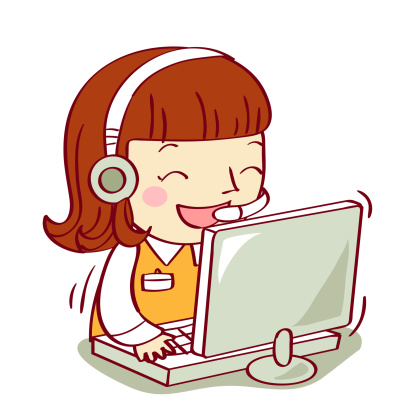 Microsoft Office and Office 365 are constantly changing to address your unique needs and requirements. For example, a variety of Microsoft products have been integrated with Office 365 to increase productivity and efficiency in your office. And that's just the beginning of the evolution of Microsoft Office and Office 365.
Here are 6 impressive facts about the evolution of Microsoft Office and Office 365:
1.     Microsoft Has Renamed Various Services
Microsoft's cloud-based storage service, known as SkyDrive, has been renamed OneDrive. Similarly, SkyDrive Pro has been renamed OneDrive for Business. What's the reason for these new names? A court ruling occurred over a trademark dispute with BskyB, a British satellite broadcaster. While the changes may confuse some users, Microsoft changes the names of products and services fairly often.
2.     Microsoft Has More Plans for Lync and Skype
In May 2011, Microsoft purchased Skype for $8.5 billion. Shortly after purchasing Skype, Microsoft implemented voice connectivity between Skype and Lync in 2013. According to Kirk Gregersen, Senior Director in Microsoft's Business Division, the company plans to provide video integration and various other features between Skype and Lync in 2014.
3.     Yammer Will Be Integrated Into Office 365
In 2012, Microsoft acquired Yammer, a social networking company, with the intent to keep the company separate from Microsoft. However, Microsoft has integrated Yammer into Office 365, primarily SharePoint. The integration enables IT pros to replace the typical SharePoint Server 2013 social experience with Yammer. This can be done using SharePoint's central administration console to activate the change, then users will be redirected to the company's Yammer network.
4.     Microsoft Will Release New Applications and Features in Office 365
During the SharePoint Conference 2014, Microsoft showcased a few new updates for Office 365. First, Microsoft will release Office Graph, an "intelligence fabric" that analyses content, activity, interactions, and maps relationships on Yammer. Microsoft also showcased a new application, known as Oslo, which uses the Office Graph to collect relevant information about Office 365 users from SharePoint, Yammer, Office, Exchange, and Lync.
In addition, a Groups feature will be added to Office 365, in order for users to create a group of conversations, calendars, emails, and files. These groups can be accessed by members and used to collaborate.
5.     Office 365 Has Become Microsoft's Fastest-Growing Product
Microsoft's Office 365 has grown at an impressive rate. In fact, Office 365 has experienced triple-digit customer growth for 18 uninterrupted quarters. According to Gregersen, approximately 25% of Fortune 500 companies are using Office 365, as well as 60% of financial companies and 70% of manufacturers.
6.     Office 365 Packages are Available at an Affordable Low-Cost
In January, Microsoft partnered with GoDaddy to offer affordable Office 365 packages worldwide. Shortly after, Microsoft released a set of three Office 365 packages available through GoDaddy. The cheapest package is available for $3.99 per month, which offers 5GB of email storage, 2GB of cloud storage, calendar, and contacts email syncing for small businesses.
To learn more about the evolution of Microsoft Office and Office 365, give us a call or send us an email. As your trusted Microsoft Partner we can help you stay up to date on the latest new features and capabilities available in Microsoft's products and services.