NetAdmins provides enterprise-class IT services & tech support to New Brunswick, Nova Scotia and PEI small and mid-sized businesses. We manage every part of your IT, so you can focus on what you do best—running your business.
Partnering with NetAdmins is like having an entire IT support department at your disposal, whenever you need it. With a range of services including IP telephony (VoIP), email and web hosting, data back ups, paperless document management, security audits and 24-hour IT helpdesk, New Brunswick businesses can count on us as their only stop for business IT solutions.
On top of our à la carte offerings, we also provide comprehensive Managed IT Services in New Brunswick, Nova Scotia & PEI—including unlimited onsite and remote IT support, so you have a constant hedge against IT disasters. Our skilled computer technicians in New Brunswick maintain your business IT systems, keeping them in top shape, and minimizing downtime.
We make sure your managed IT services in New Brunswick are stronger and more secure so your users can be more productive and focused on your core business—always at a savings to your bottom line.
Contact us today to learn more about our Managed IT Service plans or our range of expert IT and communication services.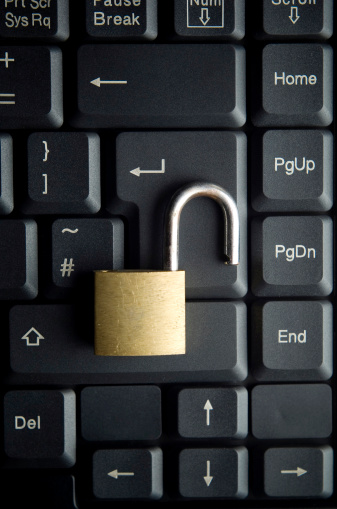 With security breaches on the rise, new research suggests that businesses aren't using proper security measures to ensure their customers' personal information stays safe. In particular, a study by Experian Data Breach Resolution and the Ponemon Institute found that only half of the businesses surveyed feel their organization makes the best possible effort to protect customer information.
In addition, 60% of those businesses reported that customer data, including social security numbers and credit card information that had been stolen or lost wasn't encrypted. It's important to consider that not all breached data results from malicious attacks. Researched indicates that most breaches are actually the result of a negligent insider.
This means that the responsibility of ensuring customers' information remains secure cannot be left primarily to the IT department; every employee within an organization should be aware of adequate security measures.
After realizing the damage caused by a security breach, 61% of businesses increased their security budget, with 28% hiring additional IT security professionals to ensure maximum security. There are several reasons why your security budget and security measures should be of primary important:
Protection of Your Assets
With proper access controls, you're able to restrict the number of people who have access to important items, such as computers and papers containing sensitive information.
The loss of documents and electronic files containing sensitive data could ruin an entire organization. It's absolutely necessary to acquire alarm systems that will alert authorities in the event of an unauthorized access.
Apart from papers, documents, and computers; your staff should also be considered assets in your business. It's important to install systems, such as fire alarms, in order to protect employees from dangerous events.
As for security breaches, you can avoid the consequences by following these tips:
For increased security and data protection, you're going to need a larger security budget. However, spending more money on security and data protection means spending less money on breach fines in the long run.
Organizations biggest vulnerability is negligent employees or contractors. To avoid future breaches, conduct training and awareness programs while enforcing security policies.
The top three actions believed to reduce the consequences of a data breach include hiring legal counsel, employing forensic experts, and assessing the harm to victims involved in the breach.
Learn from data breaches, whether they're your own or another organizations. Limit the amount of personal data collected, limit the amount of data shared with third parties, and limit the amount of personal data stored.