NetAdmins provides enterprise-class IT services & tech support to New Brunswick, Nova Scotia and PEI small and mid-sized businesses. We manage every part of your IT, so you can focus on what you do best—running your business.
Partnering with NetAdmins is like having an entire IT support department at your disposal, whenever you need it. With a range of services including IP telephony (VoIP), email and web hosting, data back ups, paperless document management, security audits and 24-hour IT helpdesk, New Brunswick businesses can count on us as their only stop for business IT solutions.
On top of our à la carte offerings, we also provide comprehensive Managed IT Services in New Brunswick, Nova Scotia & PEI—including unlimited onsite and remote IT support, so you have a constant hedge against IT disasters. Our skilled computer technicians in New Brunswick maintain your business IT systems, keeping them in top shape, and minimizing downtime.
We make sure your managed IT services in New Brunswick are stronger and more secure so your users can be more productive and focused on your core business—always at a savings to your bottom line.
Contact us today to learn more about our Managed IT Service plans or our range of expert IT and communication services.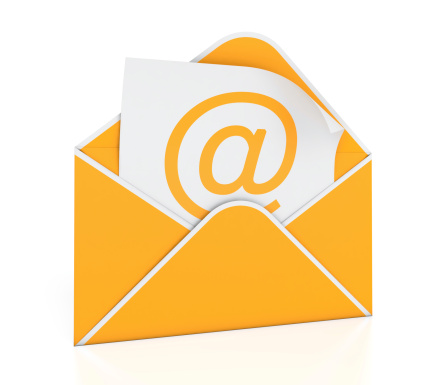 Yahoo and Google have both been involved in litigation in the U.S. for allegedly inspecting and mining information from emails carried over their free email services, yahoo.com and gmail.com.
It's not apparent that any human being is opening and inspecting the emails; it appears that it's simply an automated review to obtain information regarding the interests of the senders and recipients for the purpose of targeted marketing.
Yahoo
On June 1st, Yahoo required its users to upgrade to the company's newest platform, which allows Yahoo to scan and analyze every email, sent or received. According to Yahoo's help page, users who upgrade agree to let the company perform "content scanning and analyze your communications content," in order to target ads, products, and perform "abuse protection."
Basically, any messages found to be "disturbing" by Yahoo's algorithms can flag a user as a threat, bully, or worse. In addition, Yahoo can search though emails for personal information, with rights to share or hold onto the information indefinitely!
Gmail
Upon signing up for the service, Gmail users agree to allow regular scanning of their emails by Google in order for the company to target ads and products. However, non-Gmail users that happen to send or receive emails with Gmail, haven't necessarily agreed to Google's privacy invasion.
In fact, during a court filing, Google stated that people sending email to any of its 425 million Gmail users have "no reasonable expectation" that their communications with the recipient will be confidential!
So what should you do?  Just know that these providers have more access to information in your emails than you may realize.  In this regard, it's important to ensure your emails are deplete of confidential or revealing information.