NetAdmins provides enterprise-class IT services & tech support to New Brunswick, Nova Scotia and PEI small and mid-sized businesses. We manage every part of your IT, so you can focus on what you do best—running your business.
Partnering with NetAdmins is like having an entire IT support department at your disposal, whenever you need it. With a range of services including IP telephony (VoIP), email and web hosting, data back ups, paperless document management, security audits and 24-hour IT helpdesk, New Brunswick businesses can count on us as their only stop for business IT solutions.
On top of our à la carte offerings, we also provide comprehensive Managed IT Services in New Brunswick, Nova Scotia & PEI—including unlimited onsite and remote IT support, so you have a constant hedge against IT disasters. Our skilled computer technicians in New Brunswick maintain your business IT systems, keeping them in top shape, and minimizing downtime.
We make sure your managed IT services in New Brunswick are stronger and more secure so your users can be more productive and focused on your core business—always at a savings to your bottom line.
Contact us today to learn more about our Managed IT Service plans or our range of expert IT and communication services.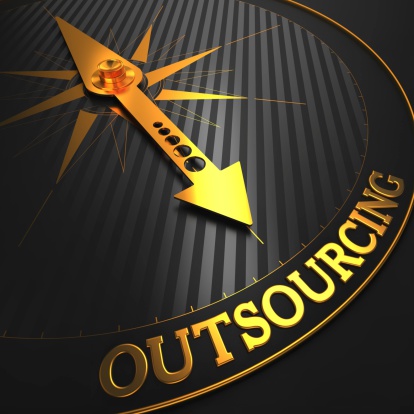 Many businesses are turning to outsourcing IT as a means to reduce and control IT costs. Outsourcing IT services can minimize the number of IT personnel required, as well as decrease the cost of training staff members, thus saving money for the business.
It's simple, by using resourcing more effectively, and releasing unnecessary resources, businesses are able to focus on core competencies in a cost-effective manner. Furthermore, productivity is increased due to less downtime. Here are some detailed explanations of how outsourcing IT can save your business money:
Focus on Core Competencies
If your business is rapidly growing, the demand on IT support is growing as well. The growth takes financial and human resources. When hiring in-house IT personnel or training current staff members, you're using up resources that could be focused on your business. Instead of pulling resources away from core competencies, outsource IT services and support to realign valuable resources and achieve strategic business goals.
One of the most appealing aspects of outsourcing IT is the ability to control IT costs. IT can become expensive with maintaining in-house IT personnel, as well as repairing and updating software and hardware. When you choose to outsource IT services, the costs associated with hiring an employee are eliminated. In addition, most IT providers receive better discounts on various technologies, these discounts are passed onto your business.
An IT provider can help you reevaluate and plan the resources necessary to achieve goals. When you're paying a flat free, you're able to predict an accurate budget necessary to support your IT infrastructure.
IT providers have experience with a wide variety of software and hardware. Businesses obtain high-quality support and expertise. With an IT provider, potential problems are identified and fixed remotely.
Pay for Services Rendered
This is one of the most common reasons for outsourcing IT to save money. Essentially, you're "renting" IT talent when problems arise, instead of hiring staff on a permanent basis. When you're paying for the service rendered, you're paying a lot less than a full-time IT personnel.
Businesses that choose to maintain their own in-house IT support staff are able to maintain control over IT functions. However, maintaining in-house IT support staff is becoming more expensive, continuing to impact profitability in a negative manner.