NetAdmins provides enterprise-class IT services & tech support to New Brunswick, Nova Scotia and PEI small and mid-sized businesses. We manage every part of your IT, so you can focus on what you do best—running your business.
Partnering with NetAdmins is like having an entire IT support department at your disposal, whenever you need it. With a range of services including IP telephony (VoIP), email and web hosting, data back ups, paperless document management, security audits and 24-hour IT helpdesk, New Brunswick businesses can count on us as their only stop for business IT solutions.
On top of our à la carte offerings, we also provide comprehensive Managed IT Services in New Brunswick, Nova Scotia & PEI—including unlimited onsite and remote IT support, so you have a constant hedge against IT disasters. Our skilled computer technicians in New Brunswick maintain your business IT systems, keeping them in top shape, and minimizing downtime.
We make sure your managed IT services in New Brunswick are stronger and more secure so your users can be more productive and focused on your core business—always at a savings to your bottom line.
Contact us today to learn more about our Managed IT Service plans or our range of expert IT and communication services.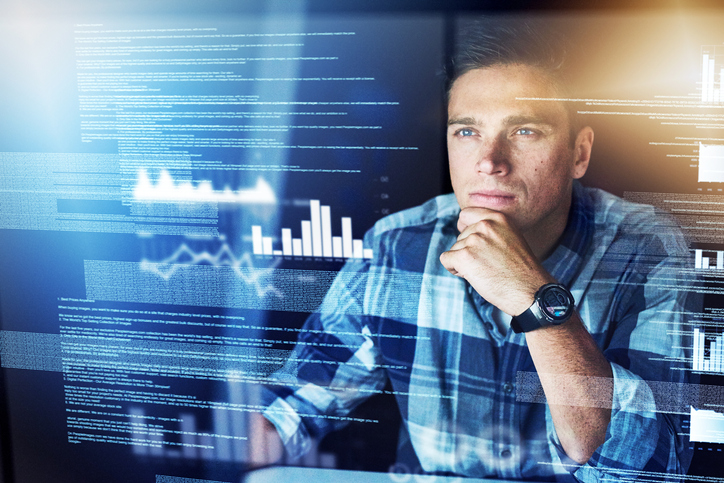 No matter how good technology gets, technical issues are still and will continue to be a major cause of lost productivity for individuals and companies. Problems with slow or crashed computers, loss of internet service, printers not working, dropped telephone calls, and other annoying little gremlins are costing companies millions of dollars a year, including yours. Whenever your tech isn't working the way it should, you're losing revenue and it quickly adds up.
A Sobering Statistic
To get an idea of just how costly all those little glitches are, consider the results of a recent survey by Robert Half Technology. The study found that, on average, workers spend about 22 minutes each day dealing with some type of IT issue. That adds up to an eye-opening 91 hours annually or two weeks of downtime for each employee in your organization.
So think about what that equals in loss of revenue. Some people generate more than others of course. But if you have a professional who's billing by the hour, for example, or a salesperson who is bringing in say $10,000 per week, and they're out of commission for two weeks each year, that soon starts to add up to some serious money.
IT issues will always be a fact of life for modern companies to one degree or the other but there is a proven way to keep them to a minimum and reduce their impact on your business operations. It all depends on how well your managed services provider, or your in-house team, addresses your needs and resources.
A Matter Of Strategy And Priorities
A good provider will devote time and resources to two key priorities:
Optimizing your technology resources, regularly monitoring and testing your system to make sure it's functioning at its optimal performance, and preventing problems from occurring in the first place, not just reacting when an emergency happens.
Devising a strategy that implements the type of technology that will best serve your company's unique and specific needs.
If you have systems and equipment in place that you don't necessarily need, that's a drain on your resources and budget and creates more complexity, and thus more opportunities for things to go wrong. If, on the other hand, you don't have the capabilities you need, efficiency and productivity will be hampered.
An experienced and professional managed services provider will ensure that your organization has the right balance, providing you with the optimum in performance. They will also monitor your system in real time to spot potential problem areas, and to be able to react quickly when they do happen.
Your technology partner should be willing to work with you on a personal basis to devise a plan that will best fit your needs, and they should always be available. If you have a question or an issue, you don't want to reach an answering machine or service.
It's easy for a business to get used to minor tech issues and become complacent about them. But the fact is that they're costing you more money than you know. Finding a good IT partner could be one of the best business decisions you'll make.