NetAdmins provides enterprise-class IT services & tech support to New Brunswick, Nova Scotia and PEI small and mid-sized businesses. We manage every part of your IT, so you can focus on what you do best—running your business.
Partnering with NetAdmins is like having an entire IT support department at your disposal, whenever you need it. With a range of services including IP telephony (VoIP), email and web hosting, data back ups, paperless document management, security audits and 24-hour IT helpdesk, New Brunswick businesses can count on us as their only stop for business IT solutions.
On top of our à la carte offerings, we also provide comprehensive Managed IT Services in New Brunswick, Nova Scotia & PEI—including unlimited onsite and remote IT support, so you have a constant hedge against IT disasters. Our skilled computer technicians in New Brunswick maintain your business IT systems, keeping them in top shape, and minimizing downtime.
We make sure your managed IT services in New Brunswick are stronger and more secure so your users can be more productive and focused on your core business—always at a savings to your bottom line.
Contact us today to learn more about our Managed IT Service plans or our range of expert IT and communication services.
Each year, security experts sound off alarms about cyber attacks aimed at smartphones. Each year, the number of attacks levied at smartphones increases significantly. Therefore, if you provide your employees with smartphones to use on the job, it is essential that you take precautions to prevent cyber attacks.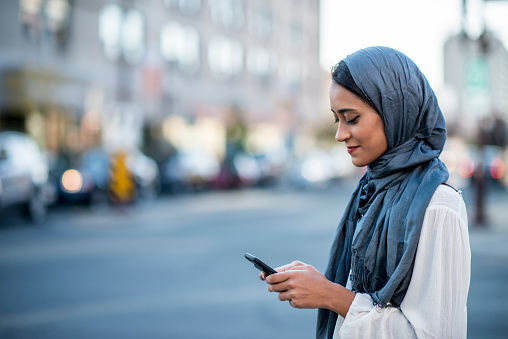 Here are a few tips that will help protect your organization against cyber attacks on employee smartphones.
What Are The Mobile Security Risks?
By 2021, cyber attacks could cost businesses a total of $6 trillion in damages. The Harvard Business Review reported that mobile devices are the weakest links when it comes to corporate security by far. Executives are struggling to deal with how ubiquitous smartphones are and the difficulties of securing networks, protecting data, and encouraging employees to care about security.
A bring-your-own-device policy is especially dangerous because employers are not able to control the use of these devices when it comes to non-work purposes. It is often very difficult to detect malicious attacks as soon as they occur.
According to a report released by FireEye M-Trends, the average hacker has access to a smartphone for about three months before they are caught. Cyber attacks can lead to damages of up to $10 million per year for a single business.
Ways to Prevent an Employee Smartphone Cyber Attack
Here are a few tips that you should keep in mind to protect your organization from employee smartphone cyber attacks.
1. Get rid of your BYOD policy: If you currently have a BYOD policy, you should strive to end this policy promptly and provide your employees with smartphones. Employer-owned smartphones are better when it comes to preventing cyber attacks because you can maintain complete control over how the smartphones are used. On the other hand, with BYOD devices, you can't control how these devices are used outside of work.
2. Set a passcode: Be sure to set a passcode on all employer-owned devices. That way, if a smartphone is lost or stolen, the data on the device will be more difficult to gain access to. Believe it or not, carelessness is one of the largest security risks. In many cases, when data is stolen from a device, it's because the device wasn't protected with a password.
3. Download from trusted sources: Only allow your employees to download apps from trusted sources on employer smartphones. In fact, if possible, don't allow your employees to download apps on smartphones at all. Instead, you should have apps that you know your employees will need deployed to the smartphones remotely. You should take the time to conduct research about the legitimacy of an app before downloading it on employee smartphones.
4. Secure and backup data: You should have the data on all employee smartphones backed up on a regular basis. Data that should be backed up includes documents, photos, and contacts. You can have these files backed up on a computer, the Cloud, or a storage card. That way, if a phone is lost, stolen, or damaged, you will be able to restore useful information.
5. Understand app permissions: Before you download an app on employee smartphones, you should have a good understanding of the app permissions. If you don't pay close attention, you may grant an app access to sensitive information on the phone. It's also possible that you may grant the app permission to perform intrusive actions on your phone. Therefore, it is essential that you check the privacy settings of an app before installation.
6. Wipe data: Before you recycle, resell, or donate an old company phone, you should wipe the data completely. Not only should you erase all the data off the phone, you should restore the phone to its factory settings.
7. Download a security app: You should download a trusted mobile security app on all employee smartphones and change the settings so that scans are conducted at least once a week. A mobile security app will check all downloads for spyware and malware. There are also some mobile security apps that will provide you with the location of a stolen or lost phone. These security apps will also redirect you from unsafe websites.
As you can see, there are many steps that you can take to protect employee smartphones from cyber criminals. For more information about how to prevent cyber attacks on employee smartphones, don't hesitate to contact us.