NetAdmins provides enterprise-class IT services & tech support to New Brunswick, Nova Scotia and PEI small and mid-sized businesses. We manage every part of your IT, so you can focus on what you do best—running your business.
Partnering with NetAdmins is like having an entire IT support department at your disposal, whenever you need it. With a range of services including IP telephony (VoIP), email and web hosting, data back ups, paperless document management, security audits and 24-hour IT helpdesk, New Brunswick businesses can count on us as their only stop for business IT solutions.
On top of our à la carte offerings, we also provide comprehensive Managed IT Services in New Brunswick, Nova Scotia & PEI—including unlimited onsite and remote IT support, so you have a constant hedge against IT disasters. Our skilled computer technicians in New Brunswick maintain your business IT systems, keeping them in top shape, and minimizing downtime.
We make sure your managed IT services in New Brunswick are stronger and more secure so your users can be more productive and focused on your core business—always at a savings to your bottom line.
Contact us today to learn more about our Managed IT Service plans or our range of expert IT and communication services.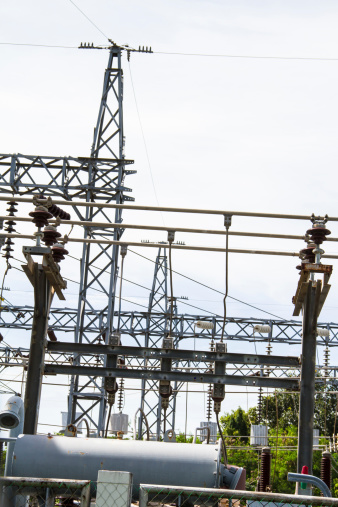 Schneider Electric announced a recall of 15 million SurgeArrest surge protectors, series APC 7 and APC 8 that were manufactured before 2003. Sometimes, it can take a long time for a company to recall a dangerous product, but the company has warned that the products can overheat, smoke, and start fires.
To determine if your surge protector has been recalled, locate the product model and serial number on the bottom of the surge protector. The two numbers following the first letter(s) in the serial number sequence indicate the year of manufacture. If the numbers are 93, 94, 95, 96, 97, 98, 99, 00, 01 or 02, the unit has been recalled.
According to the U.S. Consumer Product Safety Commission, Schneider Electric has received the following reports to date:
13 reports of injuries, such as smoke inhalation or burns resulting from touching the overheated product.
55 reports of property damage, including a house fire that left $916,000 in damage, as well as a fire in a medical facility that caused a loss of $750,000; and
700 reports of overheating and melting.
While it took a very long time for the company to recall the dangerous products, the commission stated in its recall notice that it's still interested in receiving further reports of incidents or injuries related to the SurgeArrest models. These reports can be filed at: www.saferproducts.gov
7 Series Model Numbers
NET7
NET7T
NET7T-C
PER7
PER7C
PER7T
PER7T-CO
PER7T-U
PER7TX137
PER7-U
PER7X148
PRF7
PRF7T
PRO7
PRO7C
PRO7T
PRO7TX183
8 Series Model Numbers
NET8
NET8N
PER8T
PER8TR
PER8TR-CN
PER8TVR
PER8XTV
PRF8T2
PRF8TT
PRO8
PRO8T2
PRO8T2C
PRO8T2MP12
PRO8T2MP12B
PRO8TV
Any electronic product can fail, especially as it ages, or if it's misused or abused. In fact, nearly half of all fires in the U.S. involve some kind of electrical malfunction. It's extremely important to be alert, and watch for warning signs of a potential problem.
If you smell something burning, or feel something that's extremely hot, stop using it immediately and find out what the problem is. If you think it's a safety issue, file a report with the Consumer Product Safety Commission at: www.saferproducts.gov