NetAdmins provides enterprise-class IT services & tech support to New Brunswick, Nova Scotia and PEI small and mid-sized businesses. We manage every part of your IT, so you can focus on what you do best—running your business.
Partnering with NetAdmins is like having an entire IT support department at your disposal, whenever you need it. With a range of services including IP telephony (VoIP), email and web hosting, data back ups, paperless document management, security audits and 24-hour IT helpdesk, New Brunswick businesses can count on us as their only stop for business IT solutions.
On top of our à la carte offerings, we also provide comprehensive Managed IT Services in New Brunswick, Nova Scotia & PEI—including unlimited onsite and remote IT support, so you have a constant hedge against IT disasters. Our skilled computer technicians in New Brunswick maintain your business IT systems, keeping them in top shape, and minimizing downtime.
We make sure your managed IT services in New Brunswick are stronger and more secure so your users can be more productive and focused on your core business—always at a savings to your bottom line.
Contact us today to learn more about our Managed IT Service plans or our range of expert IT and communication services.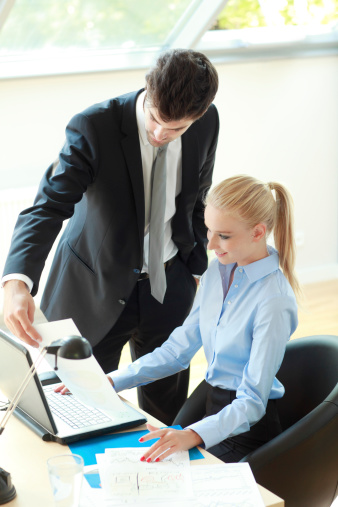 Do you want to boost productivity and security for your law firm? Microsoft Office 365 is a cost-effective suite of securely hosted, online applications that can increase your firm's efficiencies and security.  It supplies the connectivity and productivity your firm needs to compete in today's technology-driven environment and offers many competitive advantages for your practice:
Office 365 offers a suite of productivity applications including Exchange Online, SharePoint Online, and Lync Online. Your employees should be familiar with the components of Office 365 because they've probably used them before.  This way they can learn it quickly without affecting their productivity.
Office 365 gives your firm access to enterprise software over the Internet.  It runs in Microsoft's Data Center so you and your staff can connect using any computer device such as a desktop, laptop, tablet, or smartphone, —anywhere you have an Internet connection. In addition, Microsoft's guarantees 99.9% uptime so you can share documents whenever necessary.
Law firms today have an ever-growing stack of electronic paperwork to keep up with. Office 365 leverages cloud computing to make document sharing simple and more secure. You, your associates and partners can collaborate by creating documents in Microsoft Office and sharing them via SharePoint Online. Document-level permissions allow you to ensure sensitive information stays out of reach of unauthorized individuals.
Office 365 allows you to stay connected using the next-generation of communication capabilities. Lync Online lets you and your employees communicate with colleagues, clients, and others via instant messages, video calls, or online meetings. Lync Online also integrates with other Office 365 applications such as Microsoft SharePoint and Microsoft Outlook.
Microsoft accepts responsibility for reliability and security. If you aren't comfortable allowing them to handle security, simply read their extensive service level agreement and this should put your mind at ease!
Do you want to improve your staff's productivity? Office 365 is a great tool to do so. To learn more about Microsoft Office 365, give us a call or send us an email.