NetAdmins provides enterprise-class IT services & tech support to New Brunswick, Nova Scotia and PEI small and mid-sized businesses. We manage every part of your IT, so you can focus on what you do best—running your business.
Partnering with NetAdmins is like having an entire IT support department at your disposal, whenever you need it. With a range of services including IP telephony (VoIP), email and web hosting, data back ups, paperless document management, security audits and 24-hour IT helpdesk, New Brunswick businesses can count on us as their only stop for business IT solutions.
On top of our à la carte offerings, we also provide comprehensive Managed IT Services in New Brunswick, Nova Scotia & PEI—including unlimited onsite and remote IT support, so you have a constant hedge against IT disasters. Our skilled computer technicians in New Brunswick maintain your business IT systems, keeping them in top shape, and minimizing downtime.
We make sure your managed IT services in New Brunswick are stronger and more secure so your users can be more productive and focused on your core business—always at a savings to your bottom line.
Contact us today to learn more about our Managed IT Service plans or our range of expert IT and communication services.
In July 2018, after much speculation throughout the business and technology sectors, Microsoft revealed the highly anticipated Surface Go tablet. The 10-inch device was the first Surface-branded tablet to be released since the non-Pro Surface 3 was introduced across Canada in May 2015. With the release of Surface Go, business owners were able to perform intricate tasks on-the-go, while simultaneously enjoying all of the benefits that the new tablet provided. Now, four months later, Microsoft has released the Surface Go tablet with LTE throughout Canada.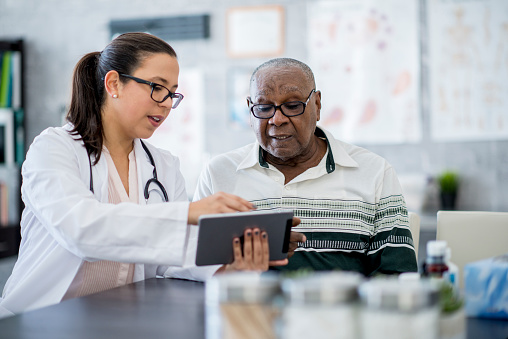 Surface Go Attributes
The Microsoft Surface Go is an Intel-powered tablet that offers a wide variety of features, advances, and benefits. For example, the Surface Go is automatically equipped with Windows 10. It also features immediate access to all of the apps within the Windows Store. However, it is important to note that the Surface Go tablet is automatically locked to "S Mode" for both consumer and commercial models. Unlocking the "S Mode" is a relatively straightforward process that will enable the tablet to access a variety of other apps.
Like many of the Microsoft products, the Surface Go tablet features a multitude of productivity-enhancing apps. It also has standard web browsing and advanced video conferencing capabilities. The addition of Microsoft Office enables businesses to use the Surface Go tablet in the office and at out of office presentations. Speaking of, the addition of LTE, now ensures that tablet users will have access to the Internet anywhere that they go.
Surface Go with LTE in Canada
In today's digitally driven world, where important messages can't be missed and deals can be completed in a blink of the eye, having 24/7 access to the Internet can mean the difference between business success or failure. The recent release of the Microsoft Surface Go with LTE enables Canadian business owners (and employees) to access the Internet via their tablet from practically anywhere. Additional features and benefits include:
The easily stored and accessible 10-inch size makes the tablet the perfect travel device.
An extended battery life ensures that the tablet can be used throughout long meetings and during train or air travel.
The dual-core 6W TDP processor is strategically designed to use the minimum amount of power when completing light productivity tasks.
The Surface Go with LTE can easily be paired with the Microsoft TypeCover and used with the Surface Pen to increase productivity.
An extended warranty is available with the Surface Go commercial model.
In addition to the above features and benefits, the Surface Go with LTE consumer model is equipped with 8GB of RAM, 128GB SSD, and an Intel 4415Y processor. The latter attributes allow the tablet to complete more complex tasks, which is especially beneficial to Canadian business owners who need to review presentations, leverage interactive apps, complete video conference calls, and a wide variety of other time-consuming activities. The commercial version of the Surface Go with LTE features an even more robust Windows 10 Pro operating system that is essential for the on-the-go employee or business executive.
Canadian Business Owners Can Leverage The Benefits Of The Surface Go With LTE
Did you know that the Surface Go with LTE was strategically designed to inspire employees to work more naturally? From its people-centric design to its flexibility to its accessibility, the Surface Go is meant to boost the work experience for entire organizations. In fact, a recent survey of more than 1,000 employees from global companies, found that the Microsoft line of Surface tablets can achieve the following ROI enhancing business benefits.
75 percent of employees said that Surface devices increased their productivity levels.
Up to nine hours are saved when mobile or remote workers are completing everyday tasks.
IT manageability is improved by ensuring that security and compliance protocols are followed (even when employees or business executives are working on the road or from home).
Teamwork, creativity, and mobility are enhanced.
The moral of the story is simple, the Microsoft Surface Go tablet with LTE can help Canadian businesses thrive in the modern digital age. When clients expect companies to respond instantaneously, and more employees are interested in working remotely, the Surface Go with LTE offers the ideal solution to increase productivity levels, enhancing mobility, and generating ROI-enhancing results for Canadian business owners.