NetAdmins provides enterprise-class IT services & tech support to New Brunswick, Nova Scotia and PEI small and mid-sized businesses. We manage every part of your IT, so you can focus on what you do best—running your business.
Partnering with NetAdmins is like having an entire IT support department at your disposal, whenever you need it. With a range of services including IP telephony (VoIP), email and web hosting, data back ups, paperless document management, security audits and 24-hour IT helpdesk, New Brunswick businesses can count on us as their only stop for business IT solutions.
On top of our à la carte offerings, we also provide comprehensive Managed IT Services in New Brunswick, Nova Scotia & PEI—including unlimited onsite and remote IT support, so you have a constant hedge against IT disasters. Our skilled computer technicians in New Brunswick maintain your business IT systems, keeping them in top shape, and minimizing downtime.
We make sure your managed IT services in New Brunswick are stronger and more secure so your users can be more productive and focused on your core business—always at a savings to your bottom line.
Contact us today to learn more about our Managed IT Service plans or our range of expert IT and communication services.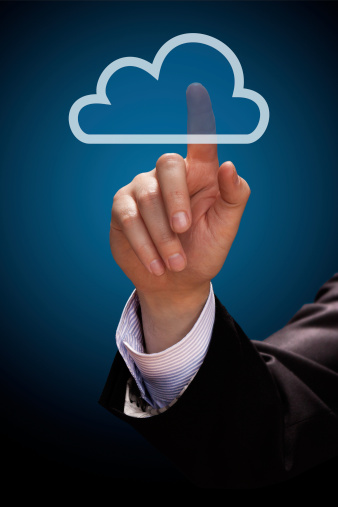 Windows Azure Public Cloud is a flexible cloud platform that allows you to create, deploy, and manage applications across a global network of datacenters managed by Microsoft. Microsoft continually releases updates and enhancements to its cloud. On Tuesday, October 22nd they released a series of updates including new data backup and disaster recovery services, in addition to extended cloud development tools.
Their new backup service stores data from Windows Servers in the Azure Cloud and allows for secure backup and recovery capabilities. In addition, Windows Azure Backup Service has the ability to back up data from Windows Server Essentials and Systems Center Data Protection Manager, and encrypts data onsite before sending it to the cloud.
Businesses today store and process extensive amounts of data; data security is still one of their biggest obstacles. In fact, data storage is currently the top IT expense for businesses today. Microsoft put a lot of work into this issue in order for businesses to feel secure with Windows Azure Public Cloud.
Microsoft provides Windows Azure Active Directory to every Windows Azure Account user. Azure Active Directory is Microsoft's cloud-hosted user management service, and can be kept in the cloud or synced onto users' on-premise Active Directory.
Microsoft also launched the public preview of Windows Azure Hyper-V Recovery Manager, a new service that offers offsite replication of data from System Center Virtual Machine Manager 2012 R2 and System Center Virtual Machine Manager 2012 SP1, both of which are private clouds.
Customers using Microsoft's Azure Public Cloud will be charged based on the amount of data they store. Microsoft offers pay-as-you-go and pre-paid options, which allow customers to store up to 5GB per month for free.
With the pay-as-you-go option, Microsoft will charge 25 cents per GB as part of their initial promotion, but users must quickly take advantage of this as the promotion only runs until the end of November. On December 1st, pay-as-you-go storage will cost 50 cents per GB.
With the pre-paid option, Microsoft will charge 17-20 cents per GB for a 6 or 12-month commitment under the same promotion. On December 1st, customers will pay 34-40 cents per GB.