NetAdmins provides enterprise-class IT services & tech support to New Brunswick, Nova Scotia and PEI small and mid-sized businesses. We manage every part of your IT, so you can focus on what you do best—running your business.
Partnering with NetAdmins is like having an entire IT support department at your disposal, whenever you need it. With a range of services including IP telephony (VoIP), email and web hosting, data back ups, paperless document management, security audits and 24-hour IT helpdesk, New Brunswick businesses can count on us as their only stop for business IT solutions.
On top of our à la carte offerings, we also provide comprehensive Managed IT Services in New Brunswick, Nova Scotia & PEI—including unlimited onsite and remote IT support, so you have a constant hedge against IT disasters. Our skilled computer technicians in New Brunswick maintain your business IT systems, keeping them in top shape, and minimizing downtime.
We make sure your managed IT services in New Brunswick are stronger and more secure so your users can be more productive and focused on your core business—always at a savings to your bottom line.
Contact us today to learn more about our Managed IT Service plans or our range of expert IT and communication services.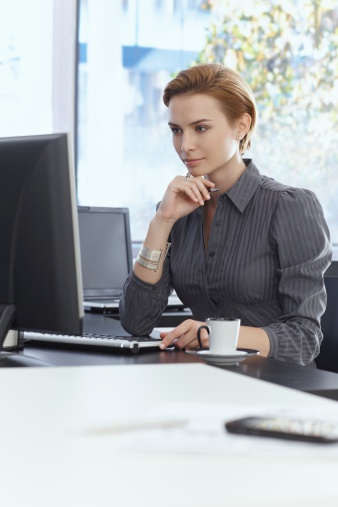 Microsoft will unveil plans for its successor to Windows 8.1 at their "Build 2014" developer conference from April 2nd to April 4th 2014 in San Francisco, California. The company's Threshold plans involve a release of Windows 9 around April 2015. Similar to the codename "Blue" for the latest Windows 8.1 releases, "Threshold" is the codename for a wave of new releases.  The following are some of the rumors circulating:
The Threshold wave should reveal updates to all three of Windows' operating systems:  Windows, Xbox One, and Windows Phone. The updates will bring similarities to these systems.
Microsoft's focus will be on improving the app world and tiles. It's said that they'll change their Windows 8-style apps so they can run in separate windows on a traditional desktop.
Windows 9 will also return the Start Menu if they don't do it sooner in "Update 2" for Windows 8.1 this year.
Microsoft will reportedly use three major milestone development points for Windows 9, however, it's unclear how many of them will be released during the development period.
Microsoft is in the final planning stages of Windows 9. After the Build 2014 developer conference, Microsoft will begin working on the operating system. Microsoft is using Build 2014 as a launch point for Windows 9, to generate enthusiasm about the new operating system.
For the latest information regarding Microsoft releases, give us a call or send us an email. As your trusted Microsoft Partner can help you stay informed about the upcoming Windows 9.