NetAdmins provides enterprise-class IT services & tech support to New Brunswick, Nova Scotia and PEI small and mid-sized businesses. We manage every part of your IT, so you can focus on what you do best—running your business.
Partnering with NetAdmins is like having an entire IT support department at your disposal, whenever you need it. With a range of services including IP telephony (VoIP), email and web hosting, data back ups, paperless document management, security audits and 24-hour IT helpdesk, New Brunswick businesses can count on us as their only stop for business IT solutions.
On top of our à la carte offerings, we also provide comprehensive Managed IT Services in New Brunswick, Nova Scotia & PEI—including unlimited onsite and remote IT support, so you have a constant hedge against IT disasters. Our skilled computer technicians in New Brunswick maintain your business IT systems, keeping them in top shape, and minimizing downtime.
We make sure your managed IT services in New Brunswick are stronger and more secure so your users can be more productive and focused on your core business—always at a savings to your bottom line.
Contact us today to learn more about our Managed IT Service plans or our range of expert IT and communication services.
Google Reveals Its New "Hummingbird" Search Algorithm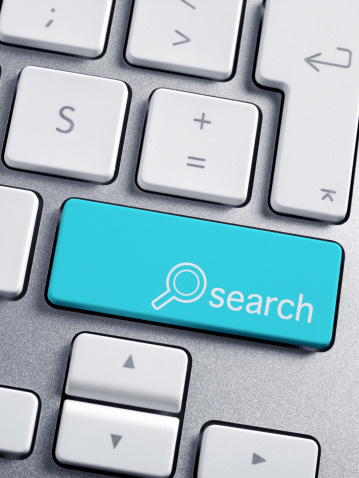 In an attempt to keep up with the evolution of Internet usage, Google has revamped its search algorithm—the foundation of the Internet's most popular search engine. With the revamping comes increased ability to handle the longer, more complex queries it's been receiving from Web users.
On Thursday, September 26th, Senior Vice President of Search for Google, Amit Singhal told reporters that the company released its latest "Hummingbird" algorithm that now affects 90% of the searches received by Google worldwide.
Traditional "Boolean" or keyword-based systems aren't working with the complex search queries, due to the need to match meanings and concepts in addition to words. "Hummingbird" is Google's effort to match the meaning, as well as the words of queries with documents on the Internet.
In a blog post, Singhal wrote: "Remember what it was like to search in 1998? You'd sit down and boot up your bulky computer, dial up on your squawky modem, type in some keywords, and get 10 blue links to websites that had those words. The world has changed so much since then; billions of people have come online, the Web has grown exponentially, and now you can ask any question on the powerful little device in your pocket."
The improvements to Google's search algorithm, which marks the 15th anniversary of Google, were designed to help the search engine understand complicated queries, and give users with better results.
How Does "Hummingbird" Work?
The Hummingbird update uses and expands upon Google's Knowledge Graph that was introduced last year as a method to help the search engine understand the relationship between concepts, instead of simply matching keywords with documents. The Knowledge Graph structures data and allows Hummingbird to provide the user with answers to queries that don't always have simple answers.