NetAdmins provides enterprise-class IT services & tech support to New Brunswick, Nova Scotia and PEI small and mid-sized businesses. We manage every part of your IT, so you can focus on what you do best—running your business.
Partnering with NetAdmins is like having an entire IT support department at your disposal, whenever you need it. With a range of services including IP telephony (VoIP), email and web hosting, data back ups, paperless document management, security audits and 24-hour IT helpdesk, New Brunswick businesses can count on us as their only stop for business IT solutions.
On top of our à la carte offerings, we also provide comprehensive Managed IT Services in New Brunswick, Nova Scotia & PEI—including unlimited onsite and remote IT support, so you have a constant hedge against IT disasters. Our skilled computer technicians in New Brunswick maintain your business IT systems, keeping them in top shape, and minimizing downtime.
We make sure your managed IT services in New Brunswick are stronger and more secure so your users can be more productive and focused on your core business—always at a savings to your bottom line.
Contact us today to learn more about our Managed IT Service plans or our range of expert IT and communication services.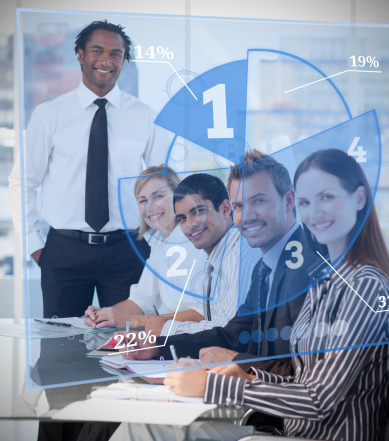 On October 22nd, Apple held a huge event in San Francisco, covering plenty of announcements regarding OS X Mavericks, two new MacBook Pros, updated apps, the Mac Pro, and new iPads. For those individuals who weren't able to attend the event, here's a few of the most important highlights:
Apple showcased the long-awaited OS X Mavericks, available on Tuesday October 22nd, free to users of Snow Leopard and later. The OS X Mavericks includes many recent features, such as Finder tags and tabs, Calendar and maps, and Notifications.
The new Mac Pro has a lot of exciting features. The Mac Pro is a lot smaller than the previous model, with twice the performance ability and 70% more efficiency. In addition, the Mac Pro is much more silent than the previous model, as quiet as the Mac Mini. With an Intel Xeon E5 chip, the Mac Pro is available with 4, 6, 8, or 12 cores of processing power. The Mac Pro includes the next generation PCIe-based flash storage as well. The device will go on sale in December for $2999.
Apple's new 13 inch MacBook Pro includes 3x faster Wi-Fi, and a 9 hour battery life. The device will also be cheaper, starting at $1299 and available now. The 13 inch MacBook Pro comes with the Intel Haswell chip, Thunderbolt 2, and an Intel Iris graphics processor.
The 15 inch MacBook Pro includes a lot of the same updates as the 13 inch, with a CrystalWell processor instead of the Haswell chip. This device has PCIe flash storage and up to 8 hours battery life. It's available today, starting at $1999.
iLife includes a lot of new features, such as the integration of apps like iMovie, iPhoto, and GarageBand on iOS devices. All of the apps have built-in iCloud, which saves changes across all of the user's devices. The iWork apps, including Keynote, Numbers, and Pages, are updated as well. The iWork apps have the ability to be used across all devices. Most importantly, all of the updates are free for anyone with an iOS or Mac device.
The iPad Air is lighter and thinner than previous versions, weighing one pound and measuring 7.5 mm thick, with improved Wi-Fi capability and more LTE coverage worldwide. The iPad Air includes the same A7 chip as the iPhone 5S, in addition to the M7 coprocessor. The device goes on sale November 1st, starting at $499.
The iPad Mini includes a retina display with 2048 x 1536 pixels, as well as the A7 chip. With an approximate 10 hour battery life, the iPad Mini will be available in November, starting at $399.