NetAdmins provides enterprise-class IT services & tech support to New Brunswick, Nova Scotia and PEI small and mid-sized businesses. We manage every part of your IT, so you can focus on what you do best—running your business.
Partnering with NetAdmins is like having an entire IT support department at your disposal, whenever you need it. With a range of services including IP telephony (VoIP), email and web hosting, data back ups, paperless document management, security audits and 24-hour IT helpdesk, New Brunswick businesses can count on us as their only stop for business IT solutions.
On top of our à la carte offerings, we also provide comprehensive Managed IT Services in New Brunswick, Nova Scotia & PEI—including unlimited onsite and remote IT support, so you have a constant hedge against IT disasters. Our skilled computer technicians in New Brunswick maintain your business IT systems, keeping them in top shape, and minimizing downtime.
We make sure your managed IT services in New Brunswick are stronger and more secure so your users can be more productive and focused on your core business—always at a savings to your bottom line.
Contact us today to learn more about our Managed IT Service plans or our range of expert IT and communication services.
We're Thinking Of You.
We hope you, your family and staff are all okay after the tornado that hit Ottawa/Gatineau last night. Our thoughts are with you if you've suffered any damage or tragedies.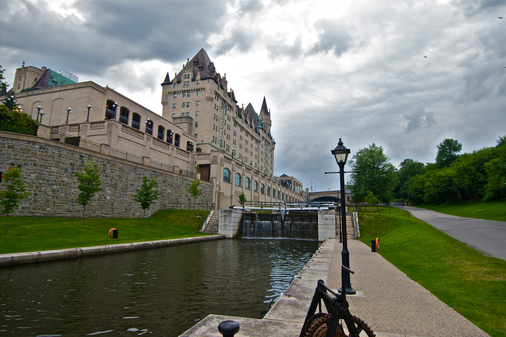 If so, you're probably overwhelmed with responsibilities. After ensuring that your family, friends, and staff are safe, you may need to deal with property damage. For this reason, we've included a list of tips that might come in handy to help you get your business back up and running.
Be careful during any cleanup – wear thick-soled shoes, long pants, a long-sleeved shirt, and work gloves before entering your property.
Save phone calls for emergencies as service may be limited. Use text messaging instead.
Don't enter damaged buildings until they've been deemed safe to enter by local authorities.
Exercise extreme caution when walking through the damaged property. Avoid electrical wires that may be strewn about.
Don't use any spark-producing equipment and don't smoke as there may be flammable gasses or liquids in the area.
Don't turn on any utilities without coordinating with your utility companies.
Take photographs and videos of any damage and make a list of materials and labour you use to repair your property for insurance purposes.
Request an advance payment from your insurance company to help you resume business operations.
Track the hours your employees work to mitigate damage as opposed to their normal duties for insurance purposes.
Contact government agencies for assistance and inform them if you will be undertaking any major restoration plans.
Notify your clients, vendors and other business associates of your circumstances and maintain transparency as you restore operations to their fullest.