NetAdmins provides enterprise-class IT services & tech support to New Brunswick, Nova Scotia and PEI small and mid-sized businesses. We manage every part of your IT, so you can focus on what you do best—running your business.
Partnering with NetAdmins is like having an entire IT support department at your disposal, whenever you need it. With a range of services including IP telephony (VoIP), email and web hosting, data back ups, paperless document management, security audits and 24-hour IT helpdesk, New Brunswick businesses can count on us as their only stop for business IT solutions.
On top of our à la carte offerings, we also provide comprehensive Managed IT Services in New Brunswick, Nova Scotia & PEI—including unlimited onsite and remote IT support, so you have a constant hedge against IT disasters. Our skilled computer technicians in New Brunswick maintain your business IT systems, keeping them in top shape, and minimizing downtime.
We make sure your managed IT services in New Brunswick are stronger and more secure so your users can be more productive and focused on your core business—always at a savings to your bottom line.
Contact us today to learn more about our Managed IT Service plans or our range of expert IT and communication services.
While a growing number of businesses are embracing the power of improving technologies, entities like government agencies are still catching up to speed. But why?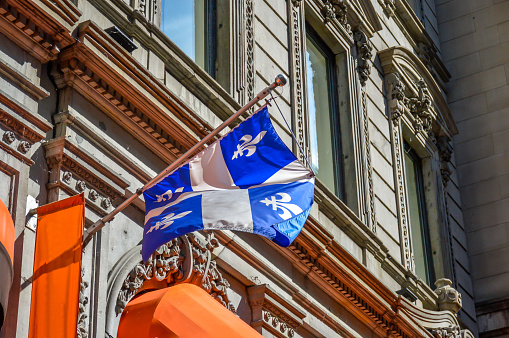 Given that government organizations should be striving for deeper engagement and more transparent communications, they haven't always been as quick to seek ways to improve operations overall. This includes IT initiatives. Failure to keep up with IT trends has become problematic because citizens expect a modern government to implement some of the same innovations being made in the private sector. This takes form in mobile services, enhanced security and the ability to deploy government assistance faster and more efficiently.
Some countries, like Canada, are leading the way. The Treasury Board of the Government of Quebec recently published "Rénover l'état par les technologies de information". This global modernization strategy has become the first comprehensive review of the organization's IT workforce. Its publishing has paved the way for the organization to implement best industry practices. This has allowed for greater transparency and better continuity of services provided to Canadian citizens. Most notably, the report has encouraged the Government of Quebec to make the switch to a "Cloud first" strategy that will unlock the door to greater efficiency and functionality for the organization's IT services.
Canada Embraces Cloud Computing
Cloud computing is one of the many technological advances government agencies are embracing. According to some studies, global spending on public cloud services and other improvements to infrastructure is expected to increase over 20% by the end of 2018. Tools like Microsoft 365 and other advanced services can hold a range of benefits for organizations in the public sector. Some of these benefits include connecting better with citizens, collaborating more effectively across departments and agencies, and increasing mobility.
Due to the success found in the Rénover l'état par les technologies de information, the National Assembly approved the implementation of a Cloud Broker, which was created to ensure an efficient and transparent process for obtaining cloud services.
Adopting a cloud-first strategy can be a big move for any organization. This rings truer for government agencies. It's important that stakeholders fully grasp the variety of risks, challenges, and opportunities associated with a cloud-first strategy.
While there are a number of significant benefits to making the transition to the cloud for your organization's IT, such as cutting costs, increasing scalability and providing more secure infrastructure, there are also areas that need to be evaluated beforehand. These include potential security, financial and legal issues. Once organizations make the decision to transition to a cloud-first strategy, it's important they understand that cloud computing must operate under a shared responsibility model, with different parties responsible for different aspects of operations. This means that cloud initiatives must be run with top-down support. If all the moving parts fail to work together, you may run the risk of data breaches, missed deadlines, cost overruns, and other consequences.
Cloud Services Catalog
Implementing a cloud-first strategy is quite the undertaking and not one to be taken lightly. With projects of this scope, security is always an issue. To ensure a smooth transition for all parties involved, the CSPQ created a Cloud Services Catalog that would allow agencies to contract pre-qualified cloud services or vendors. These vendors are obligated to meet a mandatory set of requirements set forth by the Government of Quebec. These requirements contain a set of rules regarding privacy, operations, security and the protection of personal data.
Mass E-mail Migration
Microsoft Canada was among the first on the approved list of vendors. Since then, the company has joined forces with the Canadian agencies to provide guidance and coordination with the goal of streamlining operations and making the government's IT operations more efficient. The organization has been working closely with government stakeholders to increase privacy, mobility, security, and capacity. In just 6 months, Microsoft has helped migrate 190,000 mailboxes to Office 365. The migration is among the fastest in the history of the organization. Since then, there has been a noticeable improvement and a range of benefits, including lower costs.
Canada isn't the only country embracing Microsoft's cloud services, and it's certainly not the first. Major government agencies across the world have already made the switch. In June of 2014, Los Angeles County announced it would be deploying Microsoft's cloud-based Office 365 program across over 100,000 employees spanning 30 departments. At the time, this transition marked one of the Microsoft's largest state and local government implementations.
Making the switch to a cloud-first strategy is only the beginning. It marks the start of a long process of assessments and decision making. This shift, while arduous to implement, can pave the way for big benefits for large and small businesses alike. Cloud computing is the wave of the future, and a growing number of organizations are bound to reap the benefits by embracing this technology.