NetAdmins provides enterprise-class IT services & tech support to New Brunswick, Nova Scotia and PEI small and mid-sized businesses. We manage every part of your IT, so you can focus on what you do best—running your business.
Partnering with NetAdmins is like having an entire IT support department at your disposal, whenever you need it. With a range of services including IP telephony (VoIP), email and web hosting, data back ups, paperless document management, security audits and 24-hour IT helpdesk, New Brunswick businesses can count on us as their only stop for business IT solutions.
On top of our à la carte offerings, we also provide comprehensive Managed IT Services in New Brunswick, Nova Scotia & PEI—including unlimited onsite and remote IT support, so you have a constant hedge against IT disasters. Our skilled computer technicians in New Brunswick maintain your business IT systems, keeping them in top shape, and minimizing downtime.
We make sure your managed IT services in New Brunswick are stronger and more secure so your users can be more productive and focused on your core business—always at a savings to your bottom line.
Contact us today to learn more about our Managed IT Service plans or our range of expert IT and communication services.
Unblock Geo-Restricted App Store or iTunes Content in a Few Clicks
Discover how to quickly gain access to geoblocked apps via the App Store or iTunes with a few simple clicks whether you're on on an iPhone, iPad, Mac or PC.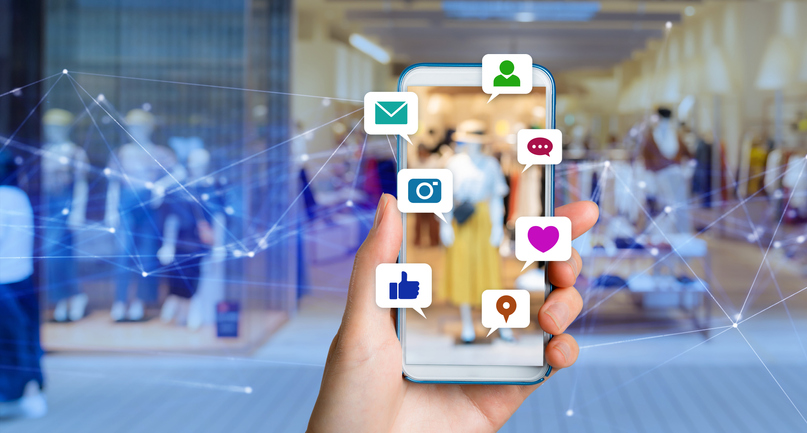 Apple's App Store and iTunes apps give you access to thousands of great games, utilities and social connections. But there are thousands more you can never access due to geographic restrictions.
Why Are Certain Apps Blocked?
Location-based restrictions, known as geoblocking, are actions taken by companies or government regulators. They restrict access to content, including App Store apps, based on your location. You can experience these issues on sites such as YouTube or platforms such as Netflix, where certain content is unavailable to certain users, often due to licensing issues or other legal issues.
Geoblocking is usually done by tracking the unique identifiers known as Internet Protocol (IP) addresses. Any request you make to a site or app includes your IP address so the pinged computer knows where to send the requested content. IP addresses are allocated to internet service providers (ISPs) to distribute to their customers and reflect the geographic location of the computer, smartphone or another connected device.
Why Unblock Geoblocked Content?
There are many valid reasons for wanting to access geoblocked content. You may be visiting or living in another country and want to connect with content and functionality unique to your country. Maybe you need to access content that is only available via an app that is restricted at your current location. You might want to compare content presented on different versions of an app.
No matter what the reason, geoblocking can cause frustration for those wanting to access something they can't connect to. Fortunately, there are some easy ways to unlock this content.
How Do I Unlock Geoblocked Content?
Here's a step-by-step guide to unlocking iTunes and App Store content in another country. No matter which method you use, be sure to cancel any subscriptions to Apple Music, iTunes Match and other apps associated with your Apple ID.
On an iPhone or iPad

Open Settings > [Your Username]
Click on iTunes & App Store
Tap on your Apple ID. Authenticate if asked
Click on View Apple ID
Select Country/Region
Select Change Country/Region
Choose a new country, click on Next
Accept the Terms and Conditions
Enter your payment method

On a Mac or PC

Open iTunes
Click on Account > View My Account
Sign in using your Apple ID
Press Enter or click on View Account
On the Account Information page, click on Change Country or Region
Click Agree to the terms and conditions
Enter a new payment method
Click Continue

From your Apple ID profile

Log on to your Apple ID account profile
Scroll to Account
Tap on Country/Region
Choose your new country or region. Click Continue when asked to confirm your new selection
Does Unblocking Content Allow Access to All Apps?
The method described above only works for free apps available for iOS devices. If you want to access paid apps, you'll need to enter a payment method — and billing address – for the country
Switching from one country identity to another on iTunes or the App Store is complex, but can be done, by following these steps:
Open App Store > Apple ID
Click on Sign Out
Open Settings/General
Click on Language & Region
Select Region
Select a new country or region and create a new account by finding an app you want to download in the new country

Tap on the app. If a screen pops up that the item is not available, click on Change Store
Go to the app listing and tap Get > Install
Click Create New Apple ID
Select the new country or region and complete the Apple ID creation steps
Select None under Billing

Switching between stores is now possible by signing out of one iTunes or App Store account and signing back in via another
Accessing content in other countries can be critical for many users. With a few taps, you can open up a world of opportunities.