NetAdmins provides enterprise-class IT services & tech support to New Brunswick, Nova Scotia and PEI small and mid-sized businesses. We manage every part of your IT, so you can focus on what you do best—running your business.
Partnering with NetAdmins is like having an entire IT support department at your disposal, whenever you need it. With a range of services including IP telephony (VoIP), email and web hosting, data back ups, paperless document management, security audits and 24-hour IT helpdesk, New Brunswick businesses can count on us as their only stop for business IT solutions.
On top of our à la carte offerings, we also provide comprehensive Managed IT Services in New Brunswick, Nova Scotia & PEI—including unlimited onsite and remote IT support, so you have a constant hedge against IT disasters. Our skilled computer technicians in New Brunswick maintain your business IT systems, keeping them in top shape, and minimizing downtime.
We make sure your managed IT services in New Brunswick are stronger and more secure so your users can be more productive and focused on your core business—always at a savings to your bottom line.
Contact us today to learn more about our Managed IT Service plans or our range of expert IT and communication services.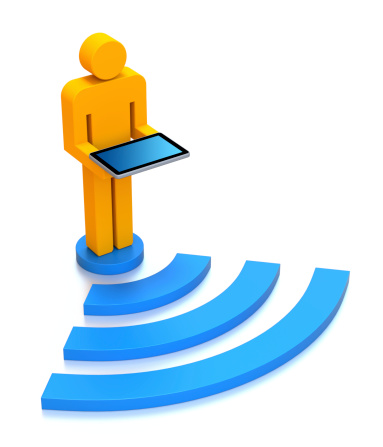 In 2006, Northeaster University in Boston received National Science Foundation grants to begin conducting research. Northeastern University and Semiconductor Research Corporation recently announced advancements in radio-frequency circuit technology.
The researchers discovered an innovative way to tune the radio frequency in wireless devices. The results promise to reduce costs while improving the performance of semiconductors used in satellite, defense, and commercial communications.
At the recent 58th Magnetism and Magnetic Materials Conference in Denver, Northeastern University and Semiconductor Research Corp. presented the discovery following a breakthrough in September.
Over the past several years, the research continued to progress with gradual improvements. Currently, most smartphones use 15-20 frequency channels during connections. The newly discovered inductors could easily double the number of channels available on a wireless device.
A wireless devices is able to find an available frequency through tuning, in order to transmit information wirelessly. Essentially, the new inductors are able to improve a smartphone's tunable frequency range, increasing the range by 150%.
According to researchers, the findings could be used to develop inductors to be used for the improvement of radio signal performance, thus eliminating the number of modules required in a smartphone. Therefore, the cost of materials could potentially be reduced.
Nian Sun associate professor at Northeastern explained, "We expect the new inductors to bring about revolutionary changes in tunable RF circuit designs, which will result in higher quality smart phones with lower costs and more compact size."
Intel and Texas Instruments collaborated with the researchers, and the new inductor technology is expected to be available for further development by the middle of 2014. Researchers believe the technology will be used within consumer applications by the end of 2014.