NetAdmins provides enterprise-class IT services & tech support to New Brunswick, Nova Scotia and PEI small and mid-sized businesses. We manage every part of your IT, so you can focus on what you do best—running your business.
Partnering with NetAdmins is like having an entire IT support department at your disposal, whenever you need it. With a range of services including IP telephony (VoIP), email and web hosting, data back ups, paperless document management, security audits and 24-hour IT helpdesk, New Brunswick businesses can count on us as their only stop for business IT solutions.
On top of our à la carte offerings, we also provide comprehensive Managed IT Services in New Brunswick, Nova Scotia & PEI—including unlimited onsite and remote IT support, so you have a constant hedge against IT disasters. Our skilled computer technicians in New Brunswick maintain your business IT systems, keeping them in top shape, and minimizing downtime.
We make sure your managed IT services in New Brunswick are stronger and more secure so your users can be more productive and focused on your core business—always at a savings to your bottom line.
Contact us today to learn more about our Managed IT Service plans or our range of expert IT and communication services.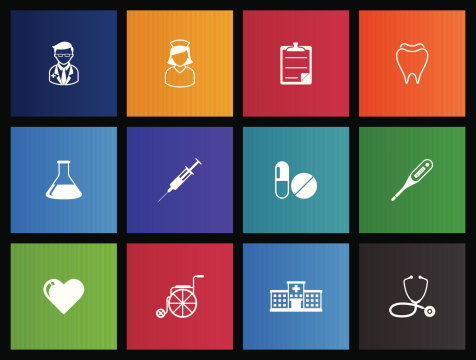 While Microsoft continues to release exciting new details about their updated OS Windows 8.1, previewers are realizing what a huge improvement it really is.
Of course, with Windows 8.1's native support for Miracast wireless displays, NFC (near field communication) capabilities, Internet sharing, biometric authentication and Wi-Fi Direct print; you would expect some specific hardware requirements.
Microsoft has updated its Windows 8-certification documentation to include the Windows 8.1 hardware requirements, and they revealed them during their recent Microsoft Worldwide Partner Conference.
In order for Windows 8.1 users to achieve the increased security, enhanced video conferencing, and increased reliability of Windows 8.1, required hardware is a necessity. Without it the operating system won't run smoothly. Some of these must-have add-ons will take effect as early as January 2014, so make sure you're prepared!
What You'll Need By January 2014
Voice and Video Communication
The ability to support Bluetooth for all devices with Wi-Fi.
A new communication (InAir) requirement for microphones and integrated speakers.
Systems with integrated displays such as tablets, notebooks, and all in ones, are required to support front-facing 720p webcams.
A battery that supports at least six hours of video playback.
Hardware Updates to Ensure Security, Connectivity and The "Coolness Factor" 
Windows 8.1 machines that are backed by ARM (Advanced RISC Machine) require precision touchpads. Touchpads with greater accuracy are optional for x86 or 64 based Windows 8.1 systems.
For systems that include a fan for cooling, the fan's status must be reported to the Windows operating system. 
What You'll Need By January 2015
According to Microsoft, all certified Windows devices will require TPM 2.0. (Made by Trusted Computing Group.). OEMs (original equipment manufacturers) must collaborate with Microsoft, as well as their hardware suppliers, and determine a TPM 2.0 hardware interface that can be supported by Windows 8.1. 
Microsoft Works Closely With OEMs
Microsoft has been working hard with OEMs to ensure new touch-enabled, thinner, lighter, and faster devices. New Windows 8.1 devices will have a longer battery life, as well as increased security and connectivity.
Later this year, new Windows machines will include all the new features required by Windows 8.1.  All OEM machines must meet the hardware requirements before they can obtain a Windows 8.1 certified standard.