NetAdmins provides enterprise-class IT services & tech support to New Brunswick, Nova Scotia and PEI small and mid-sized businesses. We manage every part of your IT, so you can focus on what you do best—running your business.
Partnering with NetAdmins is like having an entire IT support department at your disposal, whenever you need it. With a range of services including IP telephony (VoIP), email and web hosting, data back ups, paperless document management, security audits and 24-hour IT helpdesk, New Brunswick businesses can count on us as their only stop for business IT solutions.
On top of our à la carte offerings, we also provide comprehensive Managed IT Services in New Brunswick, Nova Scotia & PEI—including unlimited onsite and remote IT support, so you have a constant hedge against IT disasters. Our skilled computer technicians in New Brunswick maintain your business IT systems, keeping them in top shape, and minimizing downtime.
We make sure your managed IT services in New Brunswick are stronger and more secure so your users can be more productive and focused on your core business—always at a savings to your bottom line.
Contact us today to learn more about our Managed IT Service plans or our range of expert IT and communication services.
Microsoft has released the newest addition to its Surface product line-up – the Surface Book 2. We take a look at hidden secrets of this gadget and see what new features make it worthy of an upgrade from the original Surface Book.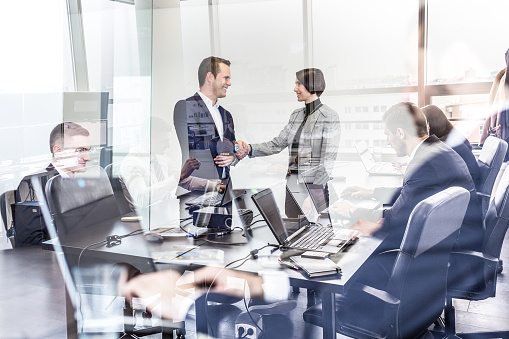 Gone are the days when Microsoft was primarily a software company. Granted, its Windows platform and Office 365 suite remain the foundations of most professional computing and communications. Outlook for email, Word for word processing, and on and on; these are just a fraction of the many, many ways which Microsoft enjoys the premier position as the go-to for all things business.
Microsoft products have been fundamental to professional operations for more than 30 years. The organization has kept ahead of, or in step with, technological trends or innovative concepts in order to keep consumers enthralled with the latest and greatest. When the telecommuting trend took a stronger hold on the professional workforce, Microsoft responded with their Office 365 product, allowing staff to access the Microsoft Office suite from remote locations and enable productivity without locational boundaries.
Once the iPad and other mobile or tablet computing devices became more commonplace, Microsoft recognized the market for the mobile application version of their Microsoft Office suite, to further enable mobility for professionals. Global organizations need continual workflow, with a global workforce and ceaseless operations. The next logical step was a mobile workflow device following the Microsoft go-to-market strategy!
Have you been introduced to the Microsoft Surface product line-up yet? Color us shocked if you've not yet at least tried a Surface Pro or a Surface Book. Maximum mobility in a minimalist package, the Surface Book offers a portable and powerful professional machine at a reasonable price point.
The original Surface Book enticed users with a compact and lightweight unit that still housed all the favorite productivity applications, with a speedy and powerful processor capable of doing all that the on-the-go professional required. A built-in HD webcam and long battery life topped off the list of features in this industry darling.
What makes the latest iteration of the Surface family — the Surface Book 2 — so enticing? Options, options, and more options! Microsoft took notice of its competition and offered this reboot in multiple screen sizes and varying features, including faster processors and bigger hard drives, but also with a lower entry price point.
Is it time for you to consider an upgrade to the new Surface Book 2? The recent grand unveiling left us intrigued. Microsoft promises four times the power of the previous Surface Book and extended battery life, which is a critical necessity for maintaining connectivity while working remotely. The versatility of the Surface Book was what drew a "cult following", and this new iteration isn't lacking in this department. From laptop mode to tablet mode, the two most common uses for basic needs, the simple and straightforward design doesn't miss the mark. Detach the screen with a single button and add the Pen for the Surface Book 2 to become your digital easel.
Perhaps the coolest feature of the Surface Book 2 is on the smaller of the size options, the 13.5″ Core i5 model, which adopts a fanless cooling technology. The models with larger screens have faster processors that produce a greater thermal output, and thus still have cooling fans, but we are excited to see the direction this innovation is taking technology.
We admit that most differences between the original and this newer version are nearly imperceptible, but there are a few to note:
The hinge has been modified to take up less internal space and yet be more durable with added stiffness for better support during use in laptop mode, hoping to resolve the greatest need based on user feedback to date. This redesign has also made it much easier for users to open the Surface Book 2 with only one hand.
The keyboard has had a facelift for cleaner lines and an overall sleeker appearance.
The camera lens area has been clarified and has a forward view and a rear view – helpful for video conferencing. The camera can record at high-definition which supports facial recognition for Windows Hello.
The bezel around the screen has been slightly smoothed out.
The keyboard is now flush with the casing, and designers (and gamers) will appreciate the upgraded graphics, though the resolution remains unchanged. Older models offered already-dated graphics performance, but given the core functionality of the Surface Book this is no surprise and wasn't a deal breaker for consumers in the market for a device like this. Added USB ports plus a headphone jack — a feature disappearing from many other models of late — help users make the most of their existing peripherals.
Top-of-the-line models offered much more of a punch for your penny with the fastest processors, best graphics, biggest hard drives – everything you could want in a machine, and around the same price point as the original Surface Book. The older versions were designed with general productivity in mind, but the newer versions – especially the top-tier models – are powerhouses.
Lower price points, more features, and faster machines all add up to one answer: a win for the consumer. The Surface Book 2 is an improvement over the original Surface Book, with notable upgrades in areas where the adoring public demanded. The greatest win for consumers is hands down the lower entry price point and the faster processors, allowing for productivity without pause. However, do the features justify the cost?
The Surface Book 2 boasts a 17-hour battery life – a duration nearly unheard of in the mobile device world. Sure, an Acer or a Dell might cost you less — and we repeat, might — but the versatility of the Microsoft machines promise use beyond the boardroom.
Microsoft is secretly labeling the Surface Book 2 a "high-end laptop", and subtle cues are supporting this claim – aside from the obvious indicator of the higher price point compared to other mobile devices that service similar purposes. The main thing to remember here is that the Surface Book 2 is neither a tablet nor a laptop, but a marriage of the two concepts that delivers on its promise to wow.