NetAdmins provides enterprise-class IT services & tech support to New Brunswick, Nova Scotia and PEI small and mid-sized businesses. We manage every part of your IT, so you can focus on what you do best—running your business.
Partnering with NetAdmins is like having an entire IT support department at your disposal, whenever you need it. With a range of services including IP telephony (VoIP), email and web hosting, data back ups, paperless document management, security audits and 24-hour IT helpdesk, New Brunswick businesses can count on us as their only stop for business IT solutions.
On top of our à la carte offerings, we also provide comprehensive Managed IT Services in New Brunswick, Nova Scotia & PEI—including unlimited onsite and remote IT support, so you have a constant hedge against IT disasters. Our skilled computer technicians in New Brunswick maintain your business IT systems, keeping them in top shape, and minimizing downtime.
We make sure your managed IT services in New Brunswick are stronger and more secure so your users can be more productive and focused on your core business—always at a savings to your bottom line.
Contact us today to learn more about our Managed IT Service plans or our range of expert IT and communication services.
ECommerce platforms are one of the fastest growing trends in business. They allow you to create an online presence where you can display your products, interact with the consumer, handle transactions, and finalize sales all on one convenient platform. You don't have to maintain a storefront or purchase a building. You simply set up your virtual store and go to work.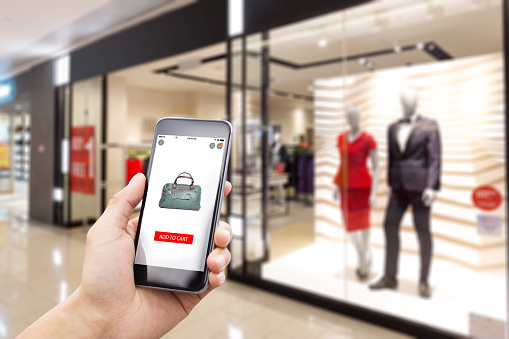 Shopify
Shopify combines social media and online shopping giving you access to a broader audience with much less effort. For $9 a month, you can easily integrate your Shopify store with your FaceBook page giving you the best of both worlds and allowing you to attract customers who prefer social shopping on a secure platform. Shopify means customers can view your shop without disrupting their connection to social media.
YoKart
YoKart allows for multiple vendors to be used within one system. Designed to benefit small and medium-sized businesses, YoKart offers several payment options and even has a multi-lingual platform. This makes it easy to communicate with buyers and even more accessible for buyers to pay for their purchases.
Big Commerce
Big Commerce allows you the option to integrate many different storefronts into one, easy to use online shopping experience. You can include eBay, Amazon, and Facebook shops in one convenient location and also include multiple options for managing how customers pay for their items, how the products are shipped, and creating an automated inventory that updates itself as items are sold.
Magento
Magento is designed to grow as your business grows. It offers flexible features that are designed to adapt right along with your company's continued growth. This includes automated inventory, payment platforms, and cloud solutions that encourage growth instead of restricting it. The company gives you access to a network of professionals who have experience in many areas including, IT gurus, marketing professionals, and seasoned business owners.
Squarespace
Squarespace functions in much the same way as WordPress and allows you to create the type of website that will best suit your needs. The focus rests primarily on building your brand and helps you to sell yourself. There are not a lot of filters or other bells and whistles that can cause frustration and confusion. It is easy to use and doesn't require an excessive amount of tech savvy to produce a quality website.
VTEX
VTEX is a platform best suited to larger businesses that have outgrown or expanded farther than the limitations of a smaller platform will allow. It uses an on-demand pricing platform that uses revenue sharing as a base. Its overall design is best suited for large chain or retail outlets due to its higher than average cost. It works exceptionally well for franchise operations that generate over a million in sales each year.
The size of your business and its potential for growth will determine which of the eCommerce trends for 2019 is the best option for you. There are several platforms available to choose from once you understand your business's overall potential for growth during the coming year.