NetAdmins provides enterprise-class IT services & tech support to New Brunswick, Nova Scotia and PEI small and mid-sized businesses. We manage every part of your IT, so you can focus on what you do best—running your business.
Partnering with NetAdmins is like having an entire IT support department at your disposal, whenever you need it. With a range of services including IP telephony (VoIP), email and web hosting, data back ups, paperless document management, security audits and 24-hour IT helpdesk, New Brunswick businesses can count on us as their only stop for business IT solutions.
On top of our à la carte offerings, we also provide comprehensive Managed IT Services in New Brunswick, Nova Scotia & PEI—including unlimited onsite and remote IT support, so you have a constant hedge against IT disasters. Our skilled computer technicians in New Brunswick maintain your business IT systems, keeping them in top shape, and minimizing downtime.
We make sure your managed IT services in New Brunswick are stronger and more secure so your users can be more productive and focused on your core business—always at a savings to your bottom line.
Contact us today to learn more about our Managed IT Service plans or our range of expert IT and communication services.
& How to Connect Your MAC to Windows Computers and Servers.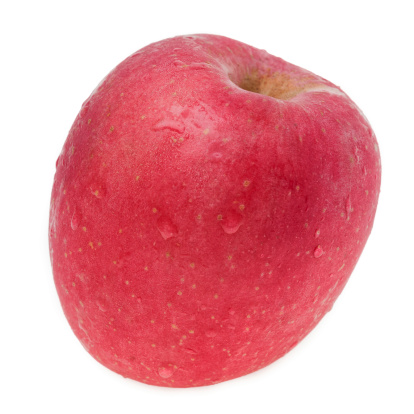 From notebooks and desktops to iPhones and iPads, Apple offers an incredible lineup of products to meet every business's needs. While Apple isn't an enterprise company, it doesn't need to be to provide a solid source of products that work well for businesses. In fact, with iOS 4, Apple rolled out some new mobile device management (MDM) features so users can integrate iOS devices into an enterprise system.
The popularity of the iPhone and iPad has prompted many businesses to explore ways to use Apple devices in the workplace. According to a study published by Forrester Research, 21% of 10,000 individuals working in 17 different countries use one or more Apple products for business purposes.
With the recent release of iOS 7, Apple included even more features for business use. iOS 7 provides increased security, with powerful new ways to configure and deploy devices. In addition, iOS 7 includes new features to help businesses buy, manage, and distribute apps with ease.
Some of the iOS 7 apps for businesses include:
With this app you can protect your corporate data by controlling which apps and accounts are used to open documents and attachments. You'll have the ability to configure the list of apps available in the sharing panel. This keeps work documents in corporate apps and prevents personal documents from being opened in managed apps.
You can now configure apps to automatically connect to a VPN (virtual private network) when they're launched. Per app VPN gives you control over corporate network access.  It ensures that data transmitted by managed apps travels through VPN — and that other data, like an employee's personal web browsing activity, doesn't.
App Store License Management (coming soon)
You will be able to use the App Store Volume Purchase Program (VPP) to take advantage of the App Store License Management feature.  VPP gives businesses the ability to assign apps to their users while keeping full ownership and control over app licenses. Companies can purchase app licenses through the VPP website, and use their MDM solution to assign apps to employees wirelessly. An employee can enroll with their personal Apple ID without providing it to their company. Apps are placed in their purchase history for self-service download, or can be installed automatically via MDM. These apps can be revoked at any time by the business and reassigned to other employees. In addition to iOS apps, VPP now supports the purchase of Mac apps and books.
New MDM Configuration Options
The MDM protocol in iOS7 includes a variety of new commands, queries, and configuration options. You can wirelessly set up managed apps, configure accessibility options and AirPrint printers, install custom fonts, and whitelist AirPlay destinations.
Enterprise Single Sign On
You now only need to authenticate corporate apps once with this feature.  With Enterprise Single Sign On (SSO) user credentials can be used across apps, including apps from the App Store. Each new app configured with SSO verifies user permissions for enterprise resources, and logs users in without requiring them to reenter passwords.
Third-Party App Data Protection
Data protection uses methods that leverage a user's passcode to create a strong encryption key, providing peace of mind for the IT department because corporate data is secured without further configuration. Third-party apps also have data encryption enabled automatically, which protects all information stored in App Store apps with the user's passcode until they first unlock their device after each reboot.
•      Improved Mail
Mail is now easier to use with its new design and system-wide gestures. You now have the ability to add and reorganize smart mailboxes in the mailbox list, and view PDF annotations. Mail's totally redesigned search makes it even better for business. You can also now sync notes with Outlook on you Mac or PC with Microsoft Exchange 2010.
•      Caching Server 2 supports iOS 7 (coming soon)
By caching purchased content and software updates on a local Mac running OS X Mavericks Server, Caching Server 2 speeds up the download and delivery of content through the App Store, Mac App Store, iTunes Store and iBookstore. You get faster downloads of content and updates to your iOS devices directly over your corporate network. 
Connecting to Windows Computers and Servers
While some users have experienced difficulty accessing Windows files and printers from Apple Mac computers, there are two primary methods to network Macs with Windows PC, via direct connection and router-based connection.
Direct Connection
To connect a Mac and PC directly, use standard Ethernet network adapters and cables. On the Mac, choose the AppleShare File Protocol (AFP) client or the SMB (Server Message Block) client program, and you can manage sharing of files and folders.
Router-Based Connection
Apple designed its Airport series of home network routers (including Airport Extreme and Airport Express) to allow for simple joining of Macs to a home LAN (Local Area Network) that also supports Windows PCs. With a bit of technical know-how, you can connect Macs to most non-Apple brands of wired or wireless home routers and use the network. In addition, look for routers that advertise Mac OS as one of the supported technologies. Some routers only support Windows computers.
How to Access Windows PC from Mac
In order to view a PC from your Mac, the PC must be on the same network, and "Sharing" must be enabled. To enable file sharing, go to System Preferences, Sharing, and then File Sharing. You also must enable Samba sharing, since PCs don't use Apple's file sharing protocol. To do this, click on options and make sure "share files and folders using SMB (Windows)" is checked. Turn it on for whichever accounts you're trying to authorize.
If it's Windows XP, disable Simple File Sharing by opening a folder, going to Tools, Options, and locate it at the bottom of "View." Right-click a folder, go to Sharing and Security, and then enable sharing.
You can find more ways to connect your Mac to Windows computers and servers on your network on the Apple website in the "Support" link.