NetAdmins provides enterprise-class IT services & tech support to New Brunswick, Nova Scotia and PEI small and mid-sized businesses. We manage every part of your IT, so you can focus on what you do best—running your business.
Partnering with NetAdmins is like having an entire IT support department at your disposal, whenever you need it. With a range of services including IP telephony (VoIP), email and web hosting, data back ups, paperless document management, security audits and 24-hour IT helpdesk, New Brunswick businesses can count on us as their only stop for business IT solutions.
On top of our à la carte offerings, we also provide comprehensive Managed IT Services in New Brunswick, Nova Scotia & PEI—including unlimited onsite and remote IT support, so you have a constant hedge against IT disasters. Our skilled computer technicians in New Brunswick maintain your business IT systems, keeping them in top shape, and minimizing downtime.
We make sure your managed IT services in New Brunswick are stronger and more secure so your users can be more productive and focused on your core business—always at a savings to your bottom line.
Contact us today to learn more about our Managed IT Service plans or our range of expert IT and communication services.
Don't Be Confused When It Comes to Cloud Storage Options
Cloud storage helps your employees share and collaborate like never before. Check out these three popular cloud storage solutions to find the one best for you!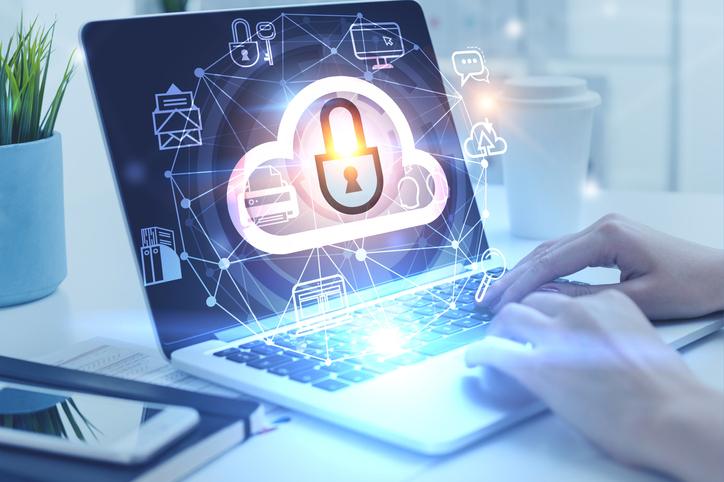 Businesses are making the switch from physical servers to cloud storage to increase productivity and streamline file-sharing capabilities. This short review looks at three of the most popular cloud storage options, OneDrive, Dropbox, and Google Drive, comparing their storage capacity, file-sharing capabilities, and pricing.
All three of these cloud storage solutions offer various plans for both personal and business use. OneDrive and Google Drive also have options to bundle cloud storage along with access to online versions of standard office applications. In this review, we will look only at the lower-priced standalone cloud storage business solutions available from OneDrive and Dropbox and the Business and Enterprise solutions from Google Drive that do include access to GSuite applications.
OneDrive from Microsoft
OneDrive has two tiers of dedicated cloud storage. Plan 1 costs $60 a year and gives you 1 TB of cloud storage. You can opt for Plan 2 at $120 per year if your business has five or more users, and you need unlimited storage. OneDrive does not offer per month pricing. There is a 15 GB limit per individual file.
When it comes to collaboration, OneDrive shines. It is easy to access stored files directly from the Microsoft ecosystem of products, or use the built-in search and discovery tools to find the files you need. Share individual files securely with a link and set permissions to prevent unauthorized changes. Plan 2 also comes with upgraded security, including data-loss prevention, to help you to monitor and protect your confidential information.
Dropbox
Businesses with three or more users can choose either the Standard or Advanced business plan from Dropbox. The Standard plan comes with 3 TB of cloud storage and costs $150 a year or $15 monthly. The Advanced plan is $240 a year, or $25 monthly. With a file transfer limit of only 2 GB per file, Dropbox's Standard plan may not fit your needs, but its Advanced plan does allow up to 100 GB transfers.
Many, but not all, popular business applications are already configured to connect with Dropbox. Users have the option to share files through a secure link or to use Dropbox Spaces to allow other employees access. Administrators can create private groups for members to share their work.
Google Drive
Google Drive offers a Business plan for $12 a month and an Enterprise Plan for $25 a month. Both come with only 1 TB of storage unless you maintain five licenses. Then you receive unlimited storage. The maximum size of an individual file is 5 TB.
Both plans let you share files with links, and admins can set security controls to manage file permissions. The Enterprise plan offers data loss protection and improved security options.
For most businesses, OneDrive makes the most sense. It is already optimized to work with the Microsoft applications you probably already use. The only major drawback is the 15 TB limitation on file transfers, but this restriction won't affect most businesses.