NetAdmins provides enterprise-class IT services & tech support to New Brunswick, Nova Scotia and PEI small and mid-sized businesses. We manage every part of your IT, so you can focus on what you do best—running your business.
Partnering with NetAdmins is like having an entire IT support department at your disposal, whenever you need it. With a range of services including IP telephony (VoIP), email and web hosting, data back ups, paperless document management, security audits and 24-hour IT helpdesk, New Brunswick businesses can count on us as their only stop for business IT solutions.
On top of our à la carte offerings, we also provide comprehensive Managed IT Services in New Brunswick, Nova Scotia & PEI—including unlimited onsite and remote IT support, so you have a constant hedge against IT disasters. Our skilled computer technicians in New Brunswick maintain your business IT systems, keeping them in top shape, and minimizing downtime.
We make sure your managed IT services in New Brunswick are stronger and more secure so your users can be more productive and focused on your core business—always at a savings to your bottom line.
Contact us today to learn more about our Managed IT Service plans or our range of expert IT and communication services.
Windows Phone 8X by HTC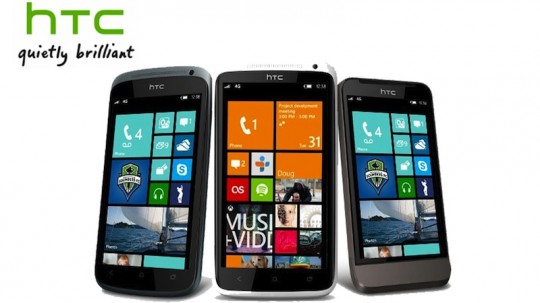 Consumers have a lot of new technology coming their way in the latter part of 2012. From a new operating system to a new tablet PC to new servers, consumers have a lot of new devices and software to think about buying.
One of those new devices is the Windows Phone 8X by HTC. Many professionals would be virtually lost without their smartphones. Besides communication, smartphones can be used to compose or edit documents, access files on a company network, or attend a webinar.
This new Windows phone comes just in time for the commercial release of Microsoft's Windows 8 operating system and the new Surface tablet PC. Those who love all things Windows could easily integrate all devices and stay connected and productive throughout each business day.
The Windows Phone 8X has a sleek design, similar to the iPhone, with a wide-angle front and back camera, built-in Beats Audio and comes in a variety of colors.
One would probably need fairly deep pockets to get all of the new gadgets that will debut in late 2012. But those who have already committed to Windows 8 for their computers might also want to take a chance on HTC's new Windows Phone 8X.
Are you looking for a new smartphone for your business?  Call us today and we can help you find the right smartphone for you.