NetAdmins provides enterprise-class IT services & tech support to New Brunswick, Nova Scotia and PEI small and mid-sized businesses. We manage every part of your IT, so you can focus on what you do best—running your business.
Partnering with NetAdmins is like having an entire IT support department at your disposal, whenever you need it. With a range of services including IP telephony (VoIP), email and web hosting, data back ups, paperless document management, security audits and 24-hour IT helpdesk, New Brunswick businesses can count on us as their only stop for business IT solutions.
On top of our à la carte offerings, we also provide comprehensive Managed IT Services in New Brunswick, Nova Scotia & PEI—including unlimited onsite and remote IT support, so you have a constant hedge against IT disasters. Our skilled computer technicians in New Brunswick maintain your business IT systems, keeping them in top shape, and minimizing downtime.
We make sure your managed IT services in New Brunswick are stronger and more secure so your users can be more productive and focused on your core business—always at a savings to your bottom line.
Contact us today to learn more about our Managed IT Service plans or our range of expert IT and communication services.
In the first week of December 2018, WordPress announced the release of its much-awaited update WordPress 5.0. Researchers testing the new version almost immediately found several serious security issues which jeopardized sensitive personal data like user email addresses and passwords and allowed unauthorized access to content management functions on sites within the platform. All versions of the platform 5.0 and older were affected by the vulnerabilities.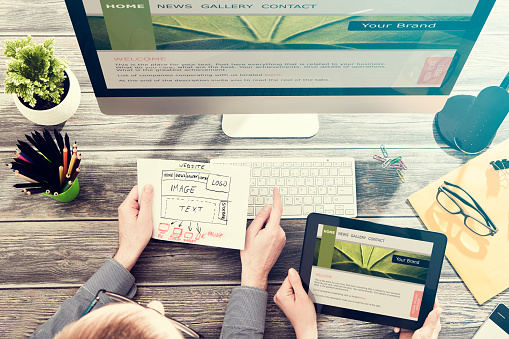 Less than a week later, on December 12th, company developers responded with the release of WordPress 5.0.1, a patch intended to address the vulnerabilities in the earlier version.
The bug that allowed access to emails and passwords by exploiting the Google website indexing service was only a threat to users who had not changed their passwords after the release of WordPress 5.0. The new version fixes that bug.
Changes were made to the MIME validation process after security researchers discovered that an attacker working through Apache-hosted sites could create modified files to bypass the validation process and implement cross-site scripting hacks.
Ian Dunn, a WordPress developer, state, " Before 5.0.1, WordPress did not require uploaded files to pass MIME type verification so files could be uploaded even if the contents didn't match the file extension. For example, a binary file could be uploaded with a .jpg extension. This is no longer the case, and the content of uploaded files must now match their extension. Most valid files should be unaffected, but there may be cases when a file needs to be renamed to its correct extension".
The new version addresses other vulnerabilities such as the ability to alter metadata to delete files without authorization and to craft input that would allow the creation of unauthorized posts. A full list of vulnerabilities found and fixes implemented with WordPress 5.0.1 has been published by the company.
Those users with websites on WordPress 5.0 should update to WordPress 5.0.1 as soon as they can. Those who have enabled automatic updates should already have the new version, but because of the types of vulnerabilities that were discovered, it is recommended they do it manually to be safe.
Those who are still using older WordPress 4.X versions should install 4.9.9 as soon as possible. There have been reports of automatic updates not working for this version. Again, it should be done manually to make sure.