NetAdmins provides enterprise-class IT services & tech support to New Brunswick, Nova Scotia and PEI small and mid-sized businesses. We manage every part of your IT, so you can focus on what you do best—running your business.
Partnering with NetAdmins is like having an entire IT support department at your disposal, whenever you need it. With a range of services including IP telephony (VoIP), email and web hosting, data back ups, paperless document management, security audits and 24-hour IT helpdesk, New Brunswick businesses can count on us as their only stop for business IT solutions.
On top of our à la carte offerings, we also provide comprehensive Managed IT Services in New Brunswick, Nova Scotia & PEI—including unlimited onsite and remote IT support, so you have a constant hedge against IT disasters. Our skilled computer technicians in New Brunswick maintain your business IT systems, keeping them in top shape, and minimizing downtime.
We make sure your managed IT services in New Brunswick are stronger and more secure so your users can be more productive and focused on your core business—always at a savings to your bottom line.
Contact us today to learn more about our Managed IT Service plans or our range of expert IT and communication services.
Just short of bringing you coffee, the new Google Now feature acts like a personal assistant. Compare it to Apple's Suri, but on steroids. Google Now can react to voice inquiries; proactively alert you of useful information such as traffic jams or warn of package delivery to your door and much more. Proactive means it can alert you of delays in travels with time to spare and suggest other routes. It also has weather, recent searches, meetings and upcoming event alerts. If you are a frequent flyer this is a great app to utilize! QR codes are available for boarding passes and flight statuses are available all in a widget format.
Down to the smallest task at hand, Google Now has you covered. Never forget to do the small things like take out the trash or grab some eggs on way home from work. This is only the tip of the iceberg. If you're not quite convinced, check out the full list of features here.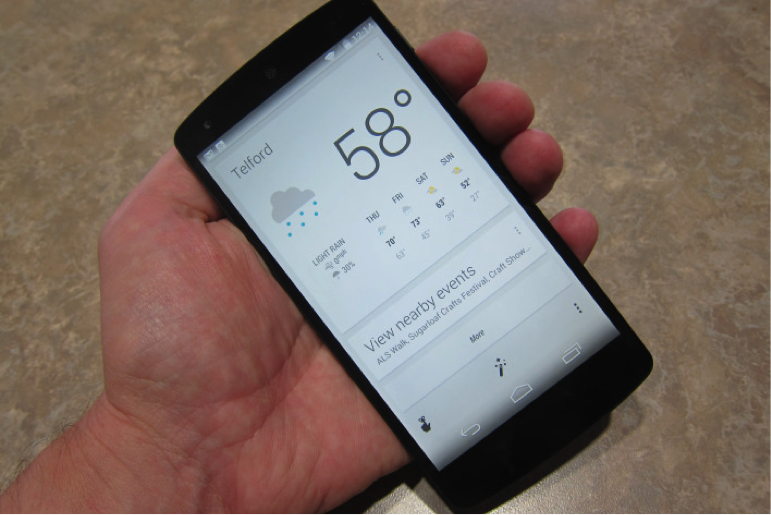 What's the catch? You need to allow Google to access your personal information such as your email, calendar and location [much like a personal assistant]. If you are already using your Android, chances are you have allowed such access through other portals. So you may as well make the best use of your time and be extra productive with this new personalized alert system.
To enable this option, just swipe up from the Home button on your Android to see the Google Now app for an explanation of services and check the acceptance box that says "OK, I'm in!"