NetAdmins provides enterprise-class IT services & tech support to New Brunswick, Nova Scotia and PEI small and mid-sized businesses. We manage every part of your IT, so you can focus on what you do best—running your business.
Partnering with NetAdmins is like having an entire IT support department at your disposal, whenever you need it. With a range of services including IP telephony (VoIP), email and web hosting, data back ups, paperless document management, security audits and 24-hour IT helpdesk, New Brunswick businesses can count on us as their only stop for business IT solutions.
On top of our à la carte offerings, we also provide comprehensive Managed IT Services in New Brunswick, Nova Scotia & PEI—including unlimited onsite and remote IT support, so you have a constant hedge against IT disasters. Our skilled computer technicians in New Brunswick maintain your business IT systems, keeping them in top shape, and minimizing downtime.
We make sure your managed IT services in New Brunswick are stronger and more secure so your users can be more productive and focused on your core business—always at a savings to your bottom line.
Contact us today to learn more about our Managed IT Service plans or our range of expert IT and communication services.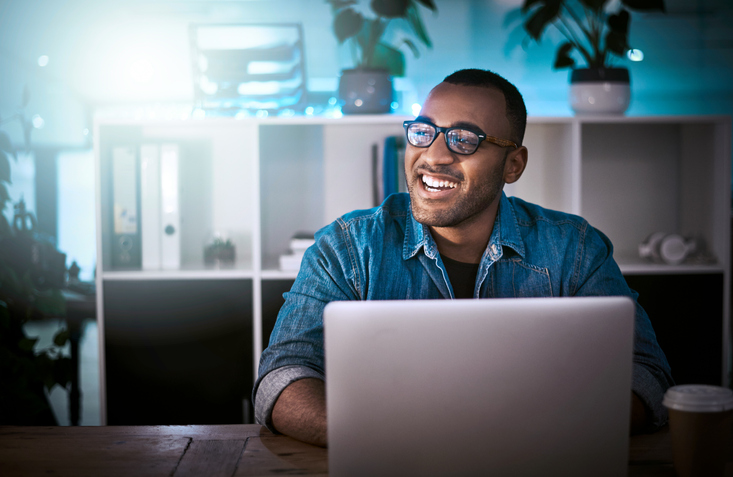 When you're working hard to grow your business, you can get caught up in things that take your attention away from your technology. Before you know it, your IT system isn't up to speed because you failed to update an operating system. We don't want this to happen. This is why we've provided a checklist about Windows 7, its approaching End of Life (EOL), and what you should do.
It's Time To Upgrade From Windows 7
Extended support for Windows 7 will end on January 14, 2020. This means that Microsoft won't provide security updates for PCs running Windows 7. This could put your IT system at risk for security and reliability issues.
We recommend that you plan your upgrade now. And, if you run a business, we advise that you skip Windows 8 and upgrade to Windows 10 Pro.
Skip Windows 8 and Migrate To Windows 10 Pro
Windows 8 product enhancements (mainstream support) ended back on January 9, 2018. And reliability and security patches will end on January 10, 2023 (the end of extended support). This may seem like a long time from now, but if you're upgrading anyway, shouldn't you use the most current Windows program? Windows 10 Pro offers the very latest technology, and it's built for business use.
Windows 10 Pro Will Benefit Your Business
Increased Security is incorporated with ongoing protections like Windows Defender Antivirus, BitLocker, a Firewall and more (at no extra cost to you).
Windows Remote Desktop ensures that you can access your files from any PC or tablet with an internet connection.
Automatic Cloud Storage will store and protect your Word, PowerPoint and Excel files from system crashes.
Sign In 3 Times Faster by using Windows Hello with Facial and Fingerprint Recognition.
Take Advantage of New Features In Windows 10 Pro
Windows Ink with Touch Screen & Digital Pen Capabilities
Windows 10 Pro pairs with Office Documents and Other Apps
Microsoft Edge with faster and safer web browsing, automatic form filling, type or write on webpage capabilities, and much more
Cortana voice-activated digital assistant integrates with your calendar and other Windows apps.
You Have Two Choices For Upgrading
1. Migrate your existing machines to Windows 10 Pro.
2. Replace your old computers with new Windows 10 devices.
Consider This Before You Migrate To Windows 10 Pro
Are your current apps compatible with Windows 10? (Check Microsoft's App Directory to be sure.)
Do your existing computers meet these system requirements?
1GHz processor or faster
1GB RAM for 32-bit; 2GB for 64-bit
Up to 20GB available hard disk space
800 x 600 screen resolution or higher
DirectX 9 graphics processor with WDDM driver
There are 2 Migration Tool Options
1. Windows Easy Transfer
For a small number of computers or a single customized deployment.
Transfer files and settings via a network share, USB flash drive, or Easy Transfer cable.
Can't use a regular USB cable to transfer files and settings
2. User State Migration Tool (USMT) 10.0
Best for large-scale automated deployments.
Uses .xml files to control which user.
Accounts, files, and settings are migrated.
Use for side-by-side migrations for hardware replacements, and wipe-and-load migrations.
Test The Quality & Performance of Your New System
Use the Windows Assessment and Deployment Kit (ABK) to test the quality and performance of your system, and to customize Windows images for large-scale deployments.
Need Help Upgrading To Windows 10 Pro?
We're always here to help and answer your questions