NetAdmins provides enterprise-class IT services & tech support to New Brunswick, Nova Scotia and PEI small and mid-sized businesses. We manage every part of your IT, so you can focus on what you do best—running your business.
Partnering with NetAdmins is like having an entire IT support department at your disposal, whenever you need it. With a range of services including IP telephony (VoIP), email and web hosting, data back ups, paperless document management, security audits and 24-hour IT helpdesk, New Brunswick businesses can count on us as their only stop for business IT solutions.
On top of our à la carte offerings, we also provide comprehensive Managed IT Services in New Brunswick, Nova Scotia & PEI—including unlimited onsite and remote IT support, so you have a constant hedge against IT disasters. Our skilled computer technicians in New Brunswick maintain your business IT systems, keeping them in top shape, and minimizing downtime.
We make sure your managed IT services in New Brunswick are stronger and more secure so your users can be more productive and focused on your core business—always at a savings to your bottom line.
Contact us today to learn more about our Managed IT Service plans or our range of expert IT and communication services.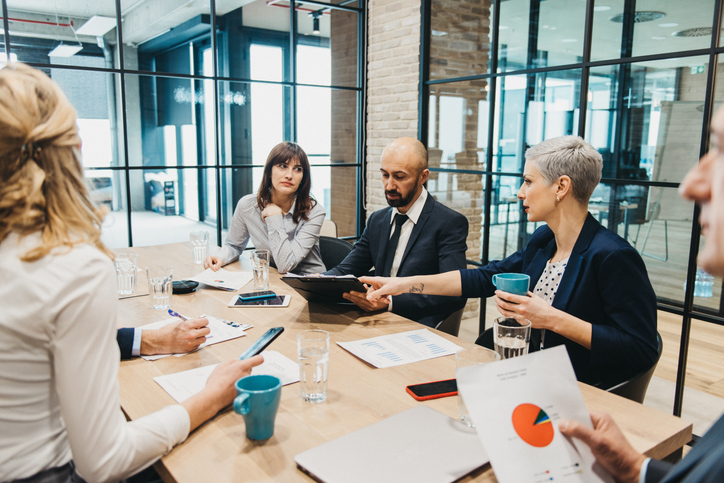 It's difficult to scan through any news site and not see mention of yet another cybersecurity breach at an organization, and the devastation that can be caused to that business and the community are significant. Maintaining a robust cybersecurity presence is no different than budgeting for the cost of electricity to keep the lights on or the cost of basic internet — it's something you simply have to consider. If your organization isn't keeping cybersecurity top of mind, here are some suggestions for sharing the scale of the potential risk with your decision makers.
All Hail the IoT
We have been hearing a great deal about IoT (Internet of Things) in recent years, but the market may leave people wondering when the actuality will live up to the hype. Experts predict that 2019 will be the year that hackers truly take a shot at connected devices, looking for new and creative ways to infiltrate your networks and data centers. Nothing is sacred, as everything from wearables to connected toys and smart speakers are all potential attack vectors for the next generation of savvy hackers. This type of vulnerability is mostly preventable, as long as you're actively managing endpoints and connectivity within your organization.
Malicious Mobile
As it turns out, your organization has more to lose from malicious mobile apps than thousands of hours of productivity (although that's a problem, too!). Mobile attacks are becoming more evident with Symantec recently sharing that more than 24,000 mobile apps are blocked on a daily basis by their software. If your corporate mobile phones are connected to your network in any way and are infected, it could lead attackers directly into your data structures and other applications. It's crucial that you protect all devices that can possibly connect to your network, or you risk a massive breach. A prime example is the recent hack of popular app My Fitness Pal, which could potentially be integrated into HR to track steps for corporate wellness programs. UnderArmor reported that this particular hack affected more than 150 million users of the app.
Costs of Ransomware
Ransomware is a significant cost for organizations — and it is growing every year. In 2017, the costs of damage to organizations from ransomware expanded to $5 billion — a number which increased a dramatic 15 times the 2015 expenses. Organizations regularly lose access to their records, but are often able to quickly return their business to full operations if they had previously invested in robust backup and disaster recovery solutions. An inability to regain operations within a few days can lead to long-term and drastic damage to the reputation and operations of an organization.
Machine Learning Gone Bad
There are many wonderful applications of machine learning, some of which exist in cybersecurity as engineers "train" systems to identify the hallmarks of an attack to trigger an action or notification. Unfortunately, hackers are also finding that there are opportunities within machine learning and artificial intelligence worlds, creating adversarial machine learning (ML) that will counter the work that these smart programs are meant to accomplish. Today's hackers are starting to see how information technology professionals are utilizing ML as a defense, and creating countermeasures that will actually allow the cybercriminals egress into sensitive systems.
Carefully Watch Emails
In 2017, experts at Symantec found that the most significant attack vector for business was one that people use hundreds of times a day: emails. Phishing emails are becoming more targeted, as cybercriminals look for specific information about particular individuals on social media or in the news and then leverage that knowledge to create a customized attack. These so-called spear phishing emails often go after individuals at an organization who have access to sensitive data or financial power, such as an individual in the accounting or bookkeeping department. With today's distributed workforce, it's not unusual for traveling employees to need an advance on funds or find themselves in some sort of financial bind. Hackers are using this proclivity to create felonious requests — which can become untraceable once the transaction has been completed. Organizations combat these problems by creating an ongoing education program for staff members, especially those in sensitive positions.
How is an organization to survive when you consider all of these various threats, and the massive scale of the risk that is experienced on a daily basis? According to a recent report by Cisco, one of the key problems with an organization's cybersecurity is having a variety of vendors providing support to the business. When you consolidate your operations with a single technology managed services provider, you're more likely to incorporate a comprehensive approach to cybersecurity — a crucial step for the longevity of your business.