NetAdmins provides enterprise-class IT services & tech support to New Brunswick, Nova Scotia and PEI small and mid-sized businesses. We manage every part of your IT, so you can focus on what you do best—running your business.
Partnering with NetAdmins is like having an entire IT support department at your disposal, whenever you need it. With a range of services including IP telephony (VoIP), email and web hosting, data back ups, paperless document management, security audits and 24-hour IT helpdesk, New Brunswick businesses can count on us as their only stop for business IT solutions.
On top of our à la carte offerings, we also provide comprehensive Managed IT Services in New Brunswick, Nova Scotia & PEI—including unlimited onsite and remote IT support, so you have a constant hedge against IT disasters. Our skilled computer technicians in New Brunswick maintain your business IT systems, keeping them in top shape, and minimizing downtime.
We make sure your managed IT services in New Brunswick are stronger and more secure so your users can be more productive and focused on your core business—always at a savings to your bottom line.
Contact us today to learn more about our Managed IT Service plans or our range of expert IT and communication services.
Why Private Infrastructure Is Better Than Multi-Tenant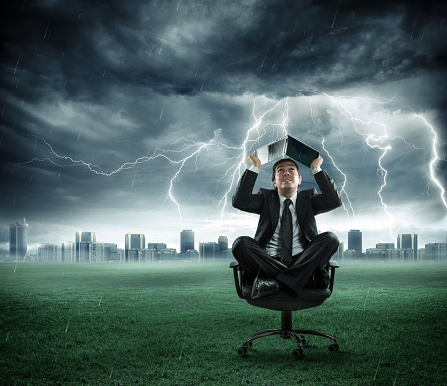 Whenever you want to choose an appropriate cloud infrastructure, begin by asking yourself a number of questions. One of the most obvious questions is:
Which is better? Private or public cloud infrastructure?
You definitely need an option that assures you of good performance, affordable costs, strong data security, and flexibility. There are two main options to choose from: a multi-tenant infrastructure and a private infrastructure.
While cost, flexibility, data security, and great performance are important requirements for both options, the big question here is: Do you want to share a cloud infrastructure with others? There are advantages and disadvantages to whichever option you go for.
Multi-tenant cloud infrastructure
Multi-tenant infrastructure is a cloud computing facility that allows a number of customers (tenants) to host their data at the same facility and share computing tools and resources. Two of the most popular multi-tenant cloud infrastructures are Amazon EC2 and Microsoft Azure. Multi-tenant cloud infrastructure is good for the development of web servers or management of security and compliance needs for big data centers.
Benefits of multi-tenant infrastructure
A pay-as-you-go utility model. This model is designed to ensure that you pay for the resources you use by the hour. This utility model is very convenient and economical especially if you are re-working your development servers frequently.
A self-managed system. The multi-tenant cloud infrastructure is a self-managed system, which means you can manage and store your data in a way that best suits your business. You can also use this infrastructure to set up and manage the details of your server(s).
Shared hardware. Multi-tenant infrastructure is a public cloud, which means that you will be sharing hardware, a network device, and a storage facility with fellow tenants in the infrastructure.
No contracts limiting you to the use of cloud infrastructure. The utility model adopted by multi-tenant clouds charges you by the hour. You only pay for your time on the infrastructure so if you want to shut your server down after an hour or two of use, there's no contract limiting you from doing so.
Single-tenant Cloud Infrastructure
By definition, a private cloud infrastructure is a cloud hosting service that accommodates a single tenant. The infrastructure has hardware, storage equipment, and a network system dedicated to serving the needs of one tenant. A well-known example of a single tenant hosting service is the Virtual Private Cloud hosting. This is a facility which lets companies access a network on their platform by renting independent hardware slices and establishing a private subnet on the slice.
Unlike public or multi-tenant cloud hosting, private cloud hosting infrastructure does not have utility models that let you pay-as-you-go as you work on their platforms. However, there's a version of private cloud hosting, Virtual Private Clouds, which have adopted the utility model.
Single-tenant clouds are generally suitable for mid- and large-size organizations because they have advanced flexibility and have attained compliance requirements preferred by large organizations.
Benefits of private cloud infrastructure
Better security: Single tenant clouds enjoy better security and privacy because the whole facility is dedicated to one client. The hardware, storage, and network device can be customized to ensure uttermost performance for the client. There are no risks of another tenant accessing the client's server data or sharing their data computing tools.
Customizable infrastructure: There's only one client using the facility so customizing the infrastructure will not affect any party. The hardware, storage, and network device can be customized to give the customer utmost satisfaction.
Hybrid deployments: Hybrid deployments are tweaks that improve a client's server performance. If the client's server is required to operate at optimal speeds or run a high-speed application, a custom peripheral hardware can be integrated into the single-tenant cloud to hybrid the dedicated server with a virtual server for increased data processing speeds.
Security compliance: Security compliance is a big deal for large organizations. Sarbanes Oxley, PCI, and HIPAA compliance can be initiated using private cloud deployment because private cloud hosting has a sufficient data storage device, stronger network system, better security and better hardware, all dedicated to one client.
Why private infrastructure is better than multi-tenant cloud infrastructure
Private and shared cloud infrastructure both serve the same general purpose but private infrastructure gives you more independence and more control over the facility and resources. Many organizations, especially large organizations with big data centers don't fully trust multi-tenant cloud hosting services.
Even though shared cloud hosting has some benefits over private hosting, private hosting is simply viewed as safer and more efficient. Here are general reasons why a private infrastructure would serve your needs better than a multi-tenant cloud infrastructure:
Gives you better security
Allows you uttermost privacy
All resources dedicated to one client
Makes deployment of security compliance easier
Allows for hybrid deployments
Ease of product upgrades
More convenience
Both private and multi-tenant cloud infrastructure has numerous potential advantages for your business, but not all models will give you the same level of satisfaction. The different infrastructure allows for various deployment options with diverse impacts on your organization. When choosing a cloud hosting infrastructure, go for an option that will keep your data safe and secure. Make sure it's flexible, fast, and affordable. Insist on the level of service your business needs to excel in the marketplace.
If you enjoyed this article, please check these out:
Cybersecurity Risks (Problems/Fixes)
There's A New Ransomware That Can Access Your Emails In The Cloud!