NetAdmins provides enterprise-class IT services & tech support to New Brunswick, Nova Scotia and PEI small and mid-sized businesses. We manage every part of your IT, so you can focus on what you do best—running your business.
Partnering with NetAdmins is like having an entire IT support department at your disposal, whenever you need it. With a range of services including IP telephony (VoIP), email and web hosting, data back ups, paperless document management, security audits and 24-hour IT helpdesk, New Brunswick businesses can count on us as their only stop for business IT solutions.
On top of our à la carte offerings, we also provide comprehensive Managed IT Services in New Brunswick, Nova Scotia & PEI—including unlimited onsite and remote IT support, so you have a constant hedge against IT disasters. Our skilled computer technicians in New Brunswick maintain your business IT systems, keeping them in top shape, and minimizing downtime.
We make sure your managed IT services in New Brunswick are stronger and more secure so your users can be more productive and focused on your core business—always at a savings to your bottom line.
Contact us today to learn more about our Managed IT Service plans or our range of expert IT and communication services.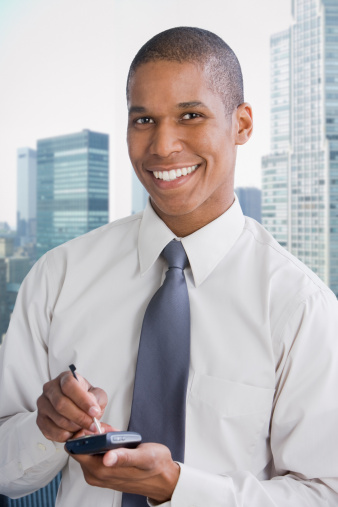 In September, an unreleased version of BBM (BlackBerry Messenger) for Android was posted online, leading to technical conflicts with the official version BlackBerry was preparing to release. Because of this BlackBerry was forced to delay the BBM app release while its programmers resolved the issue.
BBM is finally ready for iPhone and Android operating systems and was released on October 21st.  BBM is free of charge from Apple, Google, and select Samsung app stores. It allows for real-time text messaging on a secure server, so customers aren't required to purchase an SMS text plan from their wireless carriers.
BBM has been an extremely popular feature for BlackBerry users, and due to its growing demand BlackBerry announced a "simple line-up system" to help manage the rollout. Users must first download BBM, enter an e-mail address, and then wait for an email from BlackBerry to tell them when they're at the "front of the line" and can begin using the app. However, individuals who signed up ahead of time won't need to go through this process.
According to BlackBerry, the company is "focused on moving millions of customers through the line as fast as possible." For more information, BlackBerry will be providing updates on wait time via its Twitter account.