NetAdmins provides enterprise-class IT services & tech support to New Brunswick, Nova Scotia and PEI small and mid-sized businesses. We manage every part of your IT, so you can focus on what you do best—running your business.
Partnering with NetAdmins is like having an entire IT support department at your disposal, whenever you need it. With a range of services including IP telephony (VoIP), email and web hosting, data back ups, paperless document management, security audits and 24-hour IT helpdesk, New Brunswick businesses can count on us as their only stop for business IT solutions.
On top of our à la carte offerings, we also provide comprehensive Managed IT Services in New Brunswick, Nova Scotia & PEI—including unlimited onsite and remote IT support, so you have a constant hedge against IT disasters. Our skilled computer technicians in New Brunswick maintain your business IT systems, keeping them in top shape, and minimizing downtime.
We make sure your managed IT services in New Brunswick are stronger and more secure so your users can be more productive and focused on your core business—always at a savings to your bottom line.
Contact us today to learn more about our Managed IT Service plans or our range of expert IT and communication services.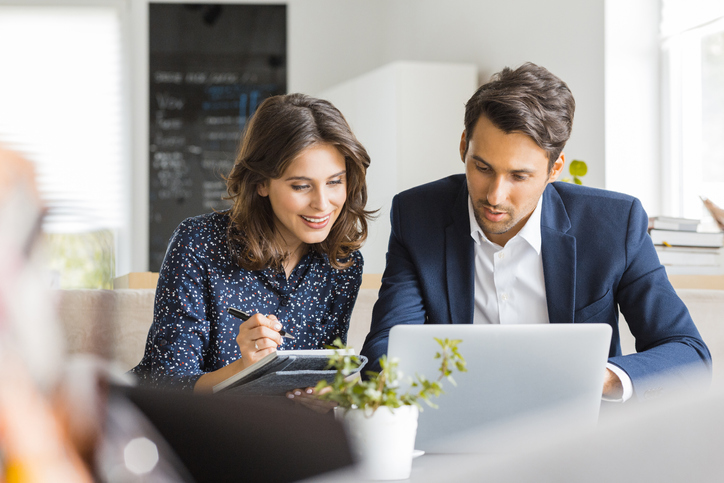 Cybercriminals may be going into a stealth mode, but that doesn't mean that cyberattacks are slowing down — quite the opposite, in fact. According to the 2018 SiteLock Website Security Report, attacks increased by 59% and accelerated going into December. Record numbers of businesses are being infiltrated by hostile actors, with data breaches affecting hundreds of millions of users in a single attack. This all comes during a time when cybersecurity costs are accelerating as more organizations scramble to bring expensive systems and well-paid IT assets online to help protect their business from attack or assist with recovery. By the year 2021, damage to businesses is expected to exceed $6 trillion annually from cybercrime alone. It's becoming increasingly difficult for businesses to manage the complexity required for a comprehensive cybersecurity plan alone, but these basics will give you a starting point to managing the risk to your organization.
Understanding "Current State" Security Practices
Many organizations begin crafting their cybersecurity plan by reviewing and documenting the current state of their risk-reduction efforts. This could include everything from data structures and storage locations, physical and cloud-based infrastructure models, third-party vendors and other connections. This "current state" report gives you a comprehensive view of the organization and allows you to capture potential risk centers that will need to be addressed in the future.
Balancing Security Needs with Business Requirements
It's a fact of life that IT professionals are often in top demand, making it difficult to implement the full range of cybersecurity protections that proactive leaders feel are necessary. This balancing act may take place as ongoing negotiations between business and technology teams as the risks of not taking specific steps to tighten security are weighed against the potential benefits of new functionality. IT teams need to have a full understanding of how data and applications are utilized throughout the organization, including how remote partners or staff members are connecting into business applications and databases. Going through this process prompts conversation around the replacement value of particular platforms. Where an IT team may feel that an older platform could be deprecated without undue business impact, one particular unit may be utilizing that data in an unexpected way. In this instance, business and IT leaders will have to negotiate whether it makes sense to enhance the security or simply move to a newer alternative.
Crafting Your Plan and Training Your Staff
Understanding all of the various assets that your business has available allows you to gain a more holistic view of the business, a crucial element of any successful cybersecurity plan. Define replacement or bypass recommendations for each of your core business assets, and then fully document any changes that need to be made to reduce the risk of a breach or the effect of any malware or ransomware attacks. Having the plan in place also requires determining the training level that your staff will need. According to Cisco, the majority of malicious file extensions are made up of popular files such as Microsoft Word, Excel and PowerPoint, making ongoing training an important part of any cybersecurity strategy.
Small and mid-size businesses are the organizations least likely to have a formal cybersecurity plan in place, but these businesses are a high-risk target that is extremely attractive to hackers. Managing the complexity associated with the various platforms and data sources is often cited as a significant challenge for over-taxed IT personnel. Making regular cybersecurity reviews a priority can help your organization not only stay safe online but also identify processes challenges that need to be addressed to improve operational efficiency. Even with a rock-solid cybersecurity plan in place, that doesn't mean your organization is completely safe. Instead, it means that you're ready for an attack and are able to respond appropriately and in a timely manner — which can save your company hundreds of thousands of dollars in the event of a breach.