NetAdmins provides enterprise-class IT services & tech support to New Brunswick, Nova Scotia and PEI small and mid-sized businesses. We manage every part of your IT, so you can focus on what you do best—running your business.
Partnering with NetAdmins is like having an entire IT support department at your disposal, whenever you need it. With a range of services including IP telephony (VoIP), email and web hosting, data back ups, paperless document management, security audits and 24-hour IT helpdesk, New Brunswick businesses can count on us as their only stop for business IT solutions.
On top of our à la carte offerings, we also provide comprehensive Managed IT Services in New Brunswick, Nova Scotia & PEI—including unlimited onsite and remote IT support, so you have a constant hedge against IT disasters. Our skilled computer technicians in New Brunswick maintain your business IT systems, keeping them in top shape, and minimizing downtime.
We make sure your managed IT services in New Brunswick are stronger and more secure so your users can be more productive and focused on your core business—always at a savings to your bottom line.
Contact us today to learn more about our Managed IT Service plans or our range of expert IT and communication services.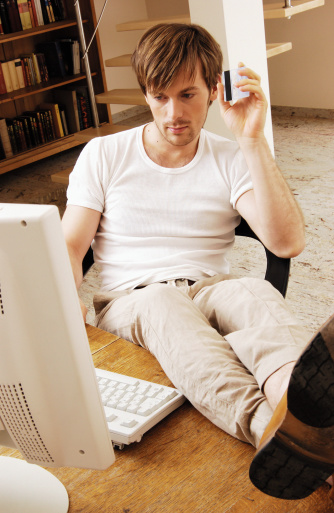 Consumers and businesses alike are passionate about technology. Employees use mobile, social, cloud, and software tools, with positive results in productivity, security, and responsiveness. Surprisingly, consumer IT programs today are viewed as options for businesses today. They may even surpass some of the tools used by businesses.
It's important to recognize that your employees may be using "consumer" mobile, cloud, social, and software tools that could benefit your business in a number of ways. The following are successful IT consumer concepts that might positively affect your business today.
Many of the fastest-growing trends in IT, such as cloud services, began in the consumer space, working their way towards value for enterprises, as they proved successful.
Mobile devices are a good place for businesses to invest in today. Mobile management includes devices, the network, access, applications, security, and information management.
While information transmitted through email and other accounts belongs to a company, the laws regarding information transmitted through employee accounts and social networks aren't as distinct. Even when employees use their own accounts for work, it's important to discuss potential information ownership issues.
Many organizations view Facebook, LinkedIn or Twitter as ways to build their reputation. However, simply having an account on these social networking websites won't result in success. Social networking requires an extensive amount of effort on your part, in order to obtain the growth and success your business is looking for.
User Experience is Important
Internal apps and commercial enterprise applications often suffer from ineffective user interfaces. This leads to an undesirable user experience. IT and enterprise developers must provide more sophisticated designs in order to provide a valid user experience.
Every business has competitors, and if your competitors are moving ahead with their consumerization efforts, and your business fails to keep up, it's going to fall behind quickly. The potential for businesses that enable their employees through cloud computing, mobile devices, social media, and specialty desktop apps, is limitless.