NetAdmins provides enterprise-class IT services & tech support to New Brunswick, Nova Scotia and PEI small and mid-sized businesses. We manage every part of your IT, so you can focus on what you do best—running your business.
Partnering with NetAdmins is like having an entire IT support department at your disposal, whenever you need it. With a range of services including IP telephony (VoIP), email and web hosting, data back ups, paperless document management, security audits and 24-hour IT helpdesk, New Brunswick businesses can count on us as their only stop for business IT solutions.
On top of our à la carte offerings, we also provide comprehensive Managed IT Services in New Brunswick, Nova Scotia & PEI—including unlimited onsite and remote IT support, so you have a constant hedge against IT disasters. Our skilled computer technicians in New Brunswick maintain your business IT systems, keeping them in top shape, and minimizing downtime.
We make sure your managed IT services in New Brunswick are stronger and more secure so your users can be more productive and focused on your core business—always at a savings to your bottom line.
Contact us today to learn more about our Managed IT Service plans or our range of expert IT and communication services.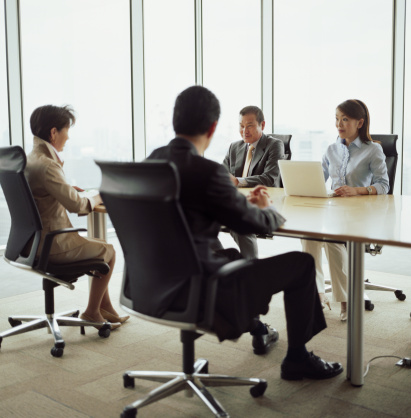 Are you looking for new ways to improve your business? Have you considered implementing new types of information technology? Every business can benefit from the advancements of technology. In fact, businesses can benefit from both a strategic and operational perspective.
Nelson Granados, Assistant Professor of Information Systems at Pepperdine University, released a video outlining five principles for using information technology to improve your business:
Don't Automate a Mess
Many businesses decide to use information technology to improve their operations. Typically the business owner contacts the vendor, purchases the solution, implements the solution, then it fails. Does this sound familiar? Often, the biggest problem is overlooking the process you're trying to automate.  In order to use IT to improve this process, locate flaws in the process that can be improved, then determine how IT can improve those flaws. It's important to think of IT as an enabler for processes to be improved.
Know What to Know
What do you need to know to achieve success? Start by answering this question, then you can identify the core processes to focus on. Next, consider the information necessary to achieve success. With principle #1 and #2 combined, you can determine the right technology for your business. It's important to identify critical success factors and consider how IT can make your business operations run more efficiently. Information technology can be used to make the right information available to the right individuals at the right time.
Don't Reinvent the Wheel
There are many IT solutions available for most business processes. However, it's critical to obtain proof-of-concept for IT solutions. Consider visiting other companies that have already implemented the IT solution or view demos. Avoid implementing IT solutions simply because the vendor claims the solution will work, find out for yourself.
How Do You Eat an Elephant?
One bite at a time of course! Whether you're implementing IT solutions in-house or you've chosen to outsource your IT services, always test the IT solution before bringing it live. This is critical to avoid technology problems and downtime.
Develop an IT Strategy
First, assess your business strategy and ensure it's aligned with your IT investment choices. Consider what processes should be improved to achieve your ultimate business goals. Information technology can increase efficiencies for business processes so you can gain a competitive advantage.
To learn more about the five principles of using information technology to improve your business, check out the original video at http://www.youtube.com/watch?v=kcHn_uLjZS0.