NetAdmins provides enterprise-class IT services & tech support to New Brunswick, Nova Scotia and PEI small and mid-sized businesses. We manage every part of your IT, so you can focus on what you do best—running your business.
Partnering with NetAdmins is like having an entire IT support department at your disposal, whenever you need it. With a range of services including IP telephony (VoIP), email and web hosting, data back ups, paperless document management, security audits and 24-hour IT helpdesk, New Brunswick businesses can count on us as their only stop for business IT solutions.
On top of our à la carte offerings, we also provide comprehensive Managed IT Services in New Brunswick, Nova Scotia & PEI—including unlimited onsite and remote IT support, so you have a constant hedge against IT disasters. Our skilled computer technicians in New Brunswick maintain your business IT systems, keeping them in top shape, and minimizing downtime.
We make sure your managed IT services in New Brunswick are stronger and more secure so your users can be more productive and focused on your core business—always at a savings to your bottom line.
Contact us today to learn more about our Managed IT Service plans or our range of expert IT and communication services.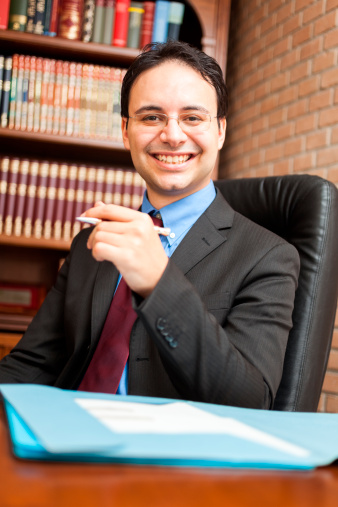 >In the practice of law, computers and the Internet have both transformed the way lawyers handle confidential client information. Electronic documents and data have replaced paper documents for lawyers and law office staff. For law firms, protecting the security of client information is extremely important.
PIPEDA and Law Firms
Law firms must comply with the Personal Information Protection and Electronic Documents Act (PIPEDA) when dealing with paper-based files and electronic documents. In order to minimize the risk of disclosure or loss of confidential client data, law firms must understand the risks, as well as implement best practices and appropriate technology.
According to PIPEDA regulations, law firms must understand how personal information is used, collected, and disclosed. Privacy policies and practices must be developed and implemented to address the handling of personal information as well.
PIPEDA also requires personal information to be safeguarded through the use of physical measures, organizational measures, and technological measures. Of course, failing to upgrade operating systems or software completely diminishes a law firm's ability to comply with the PIPEDA requirements.
Windows XP and Office 2003 End-of-Support
On April 8th, 2014, Microsoft will be ending its support for Windows XP and Office 2003. When support ends, there's a huge security risk and many potential complications for law firms. When a law firm fails to upgrade or replace its operating system and software, there are not only security risks but compliance risks as well.
For example, attorneys must maintain the confidentiality of client records and documents created in Windows XP, which will be difficult to do without Microsoft's support. Without regular patch updates, Windows XP becomes a primary target for cyber criminals to conduct malicious attacks in the form of Trojans, botnets, and viruses.
In addition, failing to upgrade from Windows XP will result in critical legal applications operating inefficiently. As for Office 2003, security issues will increasingly arise without bug fixes and patches from Microsoft.
At this point, all organizations including law firms should be close to finished, or completely finished migrating away from Windows XP and Office 2003. If your law firm hasn't started the process, review your project plans and make sure you're ready to meet the deadline.
If your law firm believes the migration projects will not be finished by April 2014, it's important to prioritize your applications and users alike, as well as reduce the risks by addressing crucial resources first.
According to Microsoft, the average enterprise deployment will take 18-32 months for full deployment. In order to remain on supported versions of Office and Windows, law firms must begin planning and application testing immediately.