NetAdmins provides enterprise-class IT services & tech support to New Brunswick, Nova Scotia and PEI small and mid-sized businesses. We manage every part of your IT, so you can focus on what you do best—running your business.
Partnering with NetAdmins is like having an entire IT support department at your disposal, whenever you need it. With a range of services including IP telephony (VoIP), email and web hosting, data back ups, paperless document management, security audits and 24-hour IT helpdesk, New Brunswick businesses can count on us as their only stop for business IT solutions.
On top of our à la carte offerings, we also provide comprehensive Managed IT Services in New Brunswick, Nova Scotia & PEI—including unlimited onsite and remote IT support, so you have a constant hedge against IT disasters. Our skilled computer technicians in New Brunswick maintain your business IT systems, keeping them in top shape, and minimizing downtime.
We make sure your managed IT services in New Brunswick are stronger and more secure so your users can be more productive and focused on your core business—always at a savings to your bottom line.
Contact us today to learn more about our Managed IT Service plans or our range of expert IT and communication services.
Key Things to Look for in Your Managed Services SLA
When you hire an MSP, you must sign a service level agreement. Here's how to evaluate your SLA and ensure you're getting what you expect from this relationship.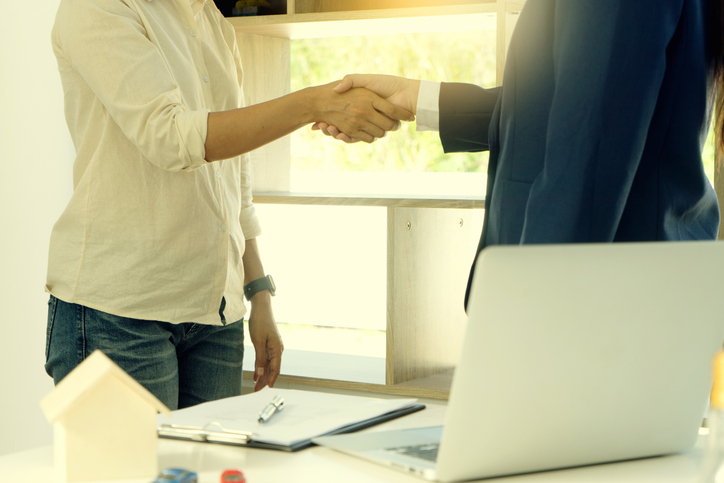 As if choosing the right managed service provider wasn't enough, it's also crucial to make sure that the SLA (service level agreement) you develop between your company and your managed service provider is sound and satisfactory.
Below, we'll go over what you should expect to see within your managed services contract (SLA). We'll also discuss how you should review this document with your lawyer to ensure you're getting the proper value out of this relationship and doing what's best for your business.
What does an SLA set out to do?
The core goal of a service level agreement between a company and the managed service provider they are hiring is this:
To outline the payment structure and service responsibilities of both parties and to specifically define and document exactly what services the MSP will offer, including what hardware and software is covered, daily monitoring services, troubleshooting services in emergency situations, response times, and more.
Of course, all service level agreements will be slightly different. Some will offer more or less information. Certain SLAs will include information about items such as liability protection for the managed services company. Still others will go into detail about expected performance standards.
What should you look for in your managed services SLA?
Your managed service provider will draw up the service level agreement. Ostensibly, this is a service level agreement they use and have used with all of their clients. It will, of course, be modified to fit the parameters and needs of your business and the unique relationship the MSP has with your business.
However, it should follow a general format. When your MSP shows you the service level agreement they have drawn up, you should expect to see the following:
Services Provided by the MSP
This section will outline exactly what services the MSP will be providing to you on a regular basis. This will often be based on the specific level of service that you have agreed to pay for.
For example, if you own a medium-sized business and the MSP you are working with has three levels of service, you may choose the mid-level of service as you don't need the extent of services offered to larger businesses.
How Problems Are Managed
The overall services your MSP will provide will be based on daily, monthly, quarterly, etc. services. These are systematic tasks that will be undertaken regularly (such as monitoring security or providing software updates).
On the other hand, your SLA also needs to outline how troubleshooting and problems will be handled by your managed service provider. If you have an issue, for example, you'll need a protocol for managing:
Responsibility: What areas of your company's IT are they (your MSP) managing and monitoring?
Emergencies: What constitutes an emergency?
Response Time: If and when you report an emergency, what is the minimum timeframe that your managed service provider will respond within?
Reporting Method: How do you report an emergency? Will this vary based on the time of day or week? What information do you need to provide?
When Your MSP Is Available
Lastly, your SLA should outline when your MSP will be available on a daily, weekly, and yearly basis. What if you have problems in the evening after business hours? On the weekend? On a holiday? All availability times and any applicable extra charges should be documented.
Going over your SLA with your lawyer
Once you are satisfied with the service level agreement you have been provided with by your MSP, make sure to go over it with your lawyer. They're on your side and will, therefore, be able to determine if any aspect of the SLA is unfair to you legally or could present potential problems.
Taking your time when reviewing your service level agreement will put your mind at ease and increase the likelihood that you and your managed service provider will enjoy a strong working relationship.