NetAdmins provides enterprise-class IT services & tech support to New Brunswick, Nova Scotia and PEI small and mid-sized businesses. We manage every part of your IT, so you can focus on what you do best—running your business.
Partnering with NetAdmins is like having an entire IT support department at your disposal, whenever you need it. With a range of services including IP telephony (VoIP), email and web hosting, data back ups, paperless document management, security audits and 24-hour IT helpdesk, New Brunswick businesses can count on us as their only stop for business IT solutions.
On top of our à la carte offerings, we also provide comprehensive Managed IT Services in New Brunswick, Nova Scotia & PEI—including unlimited onsite and remote IT support, so you have a constant hedge against IT disasters. Our skilled computer technicians in New Brunswick maintain your business IT systems, keeping them in top shape, and minimizing downtime.
We make sure your managed IT services in New Brunswick are stronger and more secure so your users can be more productive and focused on your core business—always at a savings to your bottom line.
Contact us today to learn more about our Managed IT Service plans or our range of expert IT and communication services.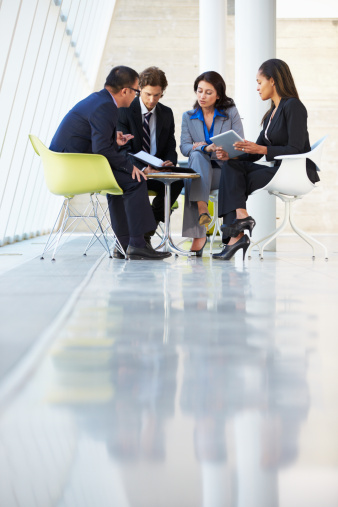 On September 23rd, Microsoft officially released its 2nd generation Windows 8 tablets, including the new Surface Pro 2. According to Microsoft, many customers who showed interest in the original Surface Pro provided constant feedback regarding the underperforming, minimal battery life. The Surface Pro 2 is faster and more powerful, with an increased battery life, in an effort to increase sales and support a stronger challenge to Apple's iPad.
Less than a year ago, Microsoft brought out its own computers for the first time, and failed to make much of an impression in the market. The Surface Pro 2 is an important aspect in Microsoft's plan to reinvent itself as a services and device company.
During an event in New York, Microsoft unveiled two new devices, as well as a range of accessories promising faster processing, increased apps, and a better battery life. The new Surface Pro 2 runs on a low-power ARM chip, starting at $529 for the 32 gigabyte (GB) version; whereas Apple's latest Wi-Fi only 32GB iPad costs $539. Additional accessories for the Surface Pro 2 are available as well, such as a snap-on keyboard, which costs $139.99.
The Surface Pro 2 64 GB version, which runs on an Intel chip, starts at $1019, not including a keyboard. This device is aimed at business and lightweight laptop markets. In comparison, Apple's cheapest 128 GB MacBook Air costs $1099.
In addition, Microsoft has also said it now has 100,000 apps, which is 10 times what was available last year! However, the initial reaction to the new devices was halfhearted and slightly displeased.
For additional incentive, Microsoft has offered customers free Skype calling to landlines in over 60 countries for one year, and 200 GB of free storage on SkyDrive for two years. The Surface Pro 2 comes with a stripped-down version of Office, including Outlook email, preinstalled. The Surface Pro 2 can also run the full, standard version of Office. However, the software must be purchased separately.
Microsoft also released a range of thinner, backlit keyboards which double as covers, as well as a new power cover which adds greatly to the battery life. The power cover will be available early next year. For Intel-based Surfaces, Microsoft will release a docking station, which can be hooked up to a desktop monitor, available next year.
On October 22nd, you can find the new devices for sale online..