NetAdmins provides enterprise-class IT services & tech support to New Brunswick, Nova Scotia and PEI small and mid-sized businesses. We manage every part of your IT, so you can focus on what you do best—running your business.
Partnering with NetAdmins is like having an entire IT support department at your disposal, whenever you need it. With a range of services including IP telephony (VoIP), email and web hosting, data back ups, paperless document management, security audits and 24-hour IT helpdesk, New Brunswick businesses can count on us as their only stop for business IT solutions.
On top of our à la carte offerings, we also provide comprehensive Managed IT Services in New Brunswick, Nova Scotia & PEI—including unlimited onsite and remote IT support, so you have a constant hedge against IT disasters. Our skilled computer technicians in New Brunswick maintain your business IT systems, keeping them in top shape, and minimizing downtime.
We make sure your managed IT services in New Brunswick are stronger and more secure so your users can be more productive and focused on your core business—always at a savings to your bottom line.
Contact us today to learn more about our Managed IT Service plans or our range of expert IT and communication services.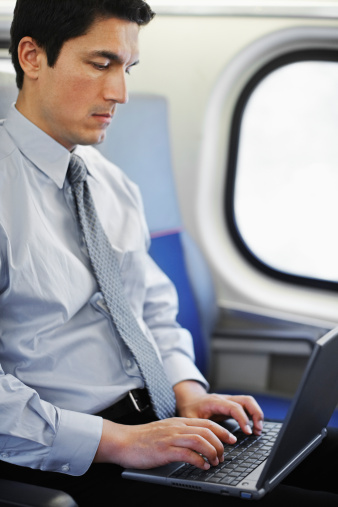 Google and HP's Chromebook 11 was the first laptop to include a micro USB charger. In early November, multiple cases of overheating and melting prompted both companies to pull the device from retail stores.  Google and Hewlett Packard recalled 145,000 micro-USB chargers for their Chromebook 11 due to burn and fire hazards.
Google received one report of a user being slightly burned, and minor property damage to a pillow from an overheated charger. The U.S. Consumer Product Safety Commission has asked consumers to immediately stop using the Chromebook 11 Micro USB Charger! They stated that the micro-USB chargers are unsafe to use.
While Google and HP have stopped sales of the defective USB chargers, the companies will continue to sell Chromebook 11 with non-defective chargers. Google and HP plan to restock shelves with the replacement charger as soon as possible. The laptop is listed as "no longer available" at Best Buy and "coming soon" on the Google website.
Consumers can charge their Chromebook 11 with any micro-USB charger while waiting for the replacement, including micro-USB chargers included with Android smartphones and tablets.
"We apologize again for the inconvenience this has caused. Your safety is our top priority. With our partner HP, we are resuming sales of the HP Chromebook 11. All new packages will include the replacement charger," Google explained in a recent blog post.
The U.S. Consumer Product Safety Commission recommends that Chromebook 11 owners call Google at 1-866-628-1371 or visit the company's charger replacement form page at https://chromesafetycheck.appspot.com/#/ to request a replacement free of charge.
To find out if your Chromebook 11 charger is defective, look for the unit model number: MU15-N1052-A00S.