NetAdmins provides enterprise-class IT services & tech support to New Brunswick, Nova Scotia and PEI small and mid-sized businesses. We manage every part of your IT, so you can focus on what you do best—running your business.
Partnering with NetAdmins is like having an entire IT support department at your disposal, whenever you need it. With a range of services including IP telephony (VoIP), email and web hosting, data back ups, paperless document management, security audits and 24-hour IT helpdesk, New Brunswick businesses can count on us as their only stop for business IT solutions.
On top of our à la carte offerings, we also provide comprehensive Managed IT Services in New Brunswick, Nova Scotia & PEI—including unlimited onsite and remote IT support, so you have a constant hedge against IT disasters. Our skilled computer technicians in New Brunswick maintain your business IT systems, keeping them in top shape, and minimizing downtime.
We make sure your managed IT services in New Brunswick are stronger and more secure so your users can be more productive and focused on your core business—always at a savings to your bottom line.
Contact us today to learn more about our Managed IT Service plans or our range of expert IT and communication services.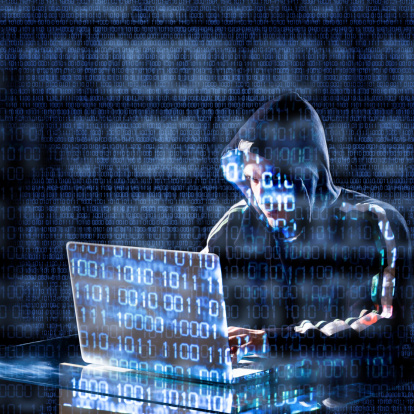 For a long time, cybercriminals have been known to utilize advanced information-stealing malware techniques to gain access to corporate networks and endpoints, which results in disrupted operations, as well as stolen or compromised business data, intellectual property, and financial information. A recently discovered malware demonstrates how cybercriminals are using advanced malicious activity to target mission-critical ERP applications, such as SAP.
If you have an SAP (Session Announcement Protocol) application installed on your computer, you may be a target for future Malware attacks. An SAP system involves a type of enterprise resource planning. Essentially, the SAP system is an integrated software solution that incorporates all of the key functions of the business, such as customer payment information.
A new variant of the "Shiz" Trojan, which is a well-known banking malware, has been discovered. The Trojan was originally designed to provide the cybercriminal with remote access to the infected PC and steal confidential data, including passwords and cryptographic certificates linked to online banking.
In order to execute remote commands and obtain confidential data, Shiz develops a backdoor to communicate with a specific domain. The new form of malware, similar to Shiz, includes all of these capabilities, plus searching infected systems for installed SAP applications. This suggests that Malware is being designed to target these applications. Unfortunately, 80% of Fortune 500 companies use SAP products.
SAP client applications on workstations use configuration files that contain the IP addresses of the SAP servers they're connected to. These are easy to read, and the fear is that the attacker could obtain access to user passwords to set up and approve false payments, or transfer money from a bank account to their own.
In addition, the cybercriminal could launch denial-of-service attacks against the SAP servers, impeding business operation. Even if the stolen credentials don't contain the information attackers are currently looking for, they can access default administrative credentials that many companies forget to change.
By accessing SAP client software, cybercriminals can steal sensitive data like corporate secrets, customer lists, financial information, or human resources information (such as Social Security numbers). This sensitive data often gets sold to other cybercriminals, or to the target's competitors.
Needless to say, SAP users' should be weary, especially considering the size and depth of information that SAP users' typically store. From corporate secrets to financial information, the data stored on SAP systems must be kept confidential.
In addition, the malware is also a threat to SAProuters, an application that acts as a proxy between the Internet and internal SAP systems. A security patch was released, but only 15% of its users have obtained the patch.
It's essential that organizations remain on alert and focus on ensuring secure implementation and maintenance of their custom applications, and keep up with the news on cyber attacks.