NetAdmins provides enterprise-class IT services & tech support to New Brunswick, Nova Scotia and PEI small and mid-sized businesses. We manage every part of your IT, so you can focus on what you do best—running your business.
Partnering with NetAdmins is like having an entire IT support department at your disposal, whenever you need it. With a range of services including IP telephony (VoIP), email and web hosting, data back ups, paperless document management, security audits and 24-hour IT helpdesk, New Brunswick businesses can count on us as their only stop for business IT solutions.
On top of our à la carte offerings, we also provide comprehensive Managed IT Services in New Brunswick, Nova Scotia & PEI—including unlimited onsite and remote IT support, so you have a constant hedge against IT disasters. Our skilled computer technicians in New Brunswick maintain your business IT systems, keeping them in top shape, and minimizing downtime.
We make sure your managed IT services in New Brunswick are stronger and more secure so your users can be more productive and focused on your core business—always at a savings to your bottom line.
Contact us today to learn more about our Managed IT Service plans or our range of expert IT and communication services.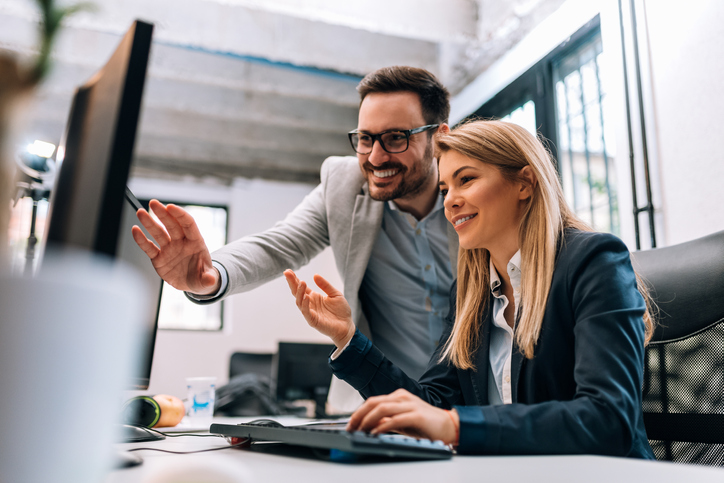 Microsoft recently announced major enhancements to Microsoft 365 (yes, you read that right — Office 365 is now a part of Microsoft 365), including significant upgrades to SharePoint. The innovation with perhaps the greatest potential is Home Sites. In today's tech blog, we'll explore what Microsoft is up to with this new feature.
SharePoint Home Sites
If you've used Office 365 for any length of time, you've probably come across SharePoint. Most users know it as the name of the cloud storage component of Office 365. SharePoint has also been the underpinnings of some companies' intranet sites for the better part of a decade.
SharePoint home sites is a huge evolution for the intranet component in the Microsoft 365 platform. Corporate vice president for OneDrive, SharePoint, and Office Jeff Teper calls them "a dynamic, engaging, and personalized employee experience for your organization." What are home sites exactly, though?
Intranet, Evolved
SharePoint home sites are Microsoft's vision for the future of the workplace intranet. They are intelligent — powered by AI, and they provide a landing page for employees that customizes based on the employee's role.
Here are a few of the new features in SharePoint home sites.
SharePoint home sites include powerful Microsoft Search technology that reaches every corner of the company's intranet.
SharePoint home sites intelligently share content that's relevant to users depending on each user's position in the company.
SharePoint home sites pull together collaboration tools like Yammer and Stream into one location that's customized for each user.
SharePoint home sites offer additional personalization options, allowing users to customize their page for maximum productivity.
What SharePoint Home Sites Can Do for You
Part of the strength of home sites is their customization options, but users and organizations will see benefits even with a straight "out of the box" deployment. Here are a handful.
News, For All
By default, home sites serve as an organization-wide news source. Anything published as news to the home site is shown to every user as organizational news. With SharePoint home sites, you can take your news out of the email vortex and put it front and center on your home site.
A Powerful, Connected Page
Home sites are also linked up with the newly enhanced SharePoint start page, which allows you to jump right into work. The search box provided is also powerful and connected. It's powered by Microsoft Search, and it reaches across your enterprise—anywhere the user has access to.
Low Barrier to Entry
Another feature is the low barrier to entry. With home sites, you can build out an intranet portal in just minutes, not months. You don't need to know how to code, and you can brand your site to fit your company image.
Conclusion
Are you ready to take the leap to Microsoft 365 and explore SharePoint home sites? We're here to guide you. Contact us today!