NetAdmins provides enterprise-class IT services & tech support to New Brunswick, Nova Scotia and PEI small and mid-sized businesses. We manage every part of your IT, so you can focus on what you do best—running your business.
Partnering with NetAdmins is like having an entire IT support department at your disposal, whenever you need it. With a range of services including IP telephony (VoIP), email and web hosting, data back ups, paperless document management, security audits and 24-hour IT helpdesk, New Brunswick businesses can count on us as their only stop for business IT solutions.
On top of our à la carte offerings, we also provide comprehensive Managed IT Services in New Brunswick, Nova Scotia & PEI—including unlimited onsite and remote IT support, so you have a constant hedge against IT disasters. Our skilled computer technicians in New Brunswick maintain your business IT systems, keeping them in top shape, and minimizing downtime.
We make sure your managed IT services in New Brunswick are stronger and more secure so your users can be more productive and focused on your core business—always at a savings to your bottom line.
Contact us today to learn more about our Managed IT Service plans or our range of expert IT and communication services.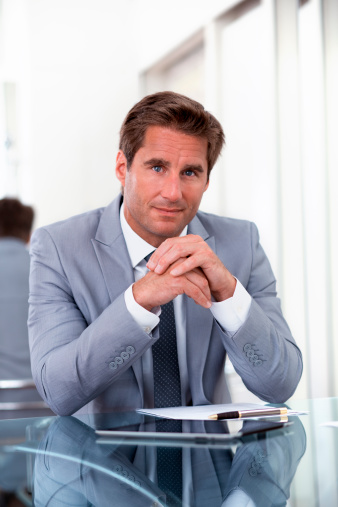 The new Microsoft Office is a powerful service with a clean, new look. While the features you already enjoy are still there, Microsoft Office 2013 includes some new ones with huge time saving abilities. In addition, the new Office also works with tablets, smartphones, and in the cloud; even on PCs that don't have Office installed. Here are the top 11 benefits of the new Microsoft Office:
1.     Optimized for Touch
The new office is optimized for touch and pen capabilities, as well as keyboard and mouse. With this feature, it's simple to complete tasks in an intuitive and quick manner. The sleek new interface puts your critical applications, people, and documents up front as well.
2.     Word Edits PDF Files
Take your content and make it look even better. Word opens PDFs, and its lists, paragraphs, tables, and other various content acts just like Word content.
3.     Sharing is Simple
Your documents are saved online to your personal cloud storage by default, which allows you to access and share your Word documents, Excel spreadsheets, and other Office files with your colleagues. Work on the same file, at the same time.
4.     Enter Data Quickly
A new tool in Excel, Flash Fill, gives you the ability to enter data quickly. When Flash Fill detects what you want to do, it enters the rest of your data in one quick action, following the pattern it recognizes in your previous data entered.
5.     Improve Your Presentations
The presenter view has been improved, enabling you to view your notes on the monitor, while the audience can only see the slide. You're also able to direct your audience's attention to your point by zooming in on a diagram, chart, or photo.
6.     Improve Your Visuals
Smart Guides automatically appears when objects such as pictures or diagrams are close to even, or spaced evenly. You'll no longer need to eyeball objects on your PowerPoint slides to ensure they're lined up.
7.     Access without Installation
With Click-to-Run and Offices on Demand, you'll have access to all of the features in Office without actually installing them onto your computer. Download only the parts of the application you require, not the whole thing.
8.     Work Together
A new revision view, simple markup, provides a clean view of your document and shows you exactly where tracked changes have been made. Debate and track comments easily next to the text, and when a comment has been addressed, you're able to mark it as finished.
9.     Read without Distractions
Display your documents in easy-to-read columns with read mode. In order to minimize distractions, editing tools have been removed. However, you have access to the tools that are helpful for reading, such as defining or translating words, and searching on the web.
10.  Make Extraordinary Charts
With the new quick analysis tool in Excel, you're able to convert your data into a chart or table in two steps or less! Included in Excel is a new chart recommendations tool, which recommends suitable charts for your data.
11.  Improve Your Notes
In OneNote, the inking feature has been improved, enabling you to draw, edit, and erase with your finger, mouse, or stylus on any touch-capable device. If you've handwritten a note, OneNote has the ability to convert your handwriting to text.
With Microsoft Office 2013, you're able to make the most of the flexible and powerful new features and deliver your best work, whether it's at the office, at home, or at school.