NetAdmins provides enterprise-class IT services & tech support to New Brunswick, Nova Scotia and PEI small and mid-sized businesses. We manage every part of your IT, so you can focus on what you do best—running your business.
Partnering with NetAdmins is like having an entire IT support department at your disposal, whenever you need it. With a range of services including IP telephony (VoIP), email and web hosting, data back ups, paperless document management, security audits and 24-hour IT helpdesk, New Brunswick businesses can count on us as their only stop for business IT solutions.
On top of our à la carte offerings, we also provide comprehensive Managed IT Services in New Brunswick, Nova Scotia & PEI—including unlimited onsite and remote IT support, so you have a constant hedge against IT disasters. Our skilled computer technicians in New Brunswick maintain your business IT systems, keeping them in top shape, and minimizing downtime.
We make sure your managed IT services in New Brunswick are stronger and more secure so your users can be more productive and focused on your core business—always at a savings to your bottom line.
Contact us today to learn more about our Managed IT Service plans or our range of expert IT and communication services.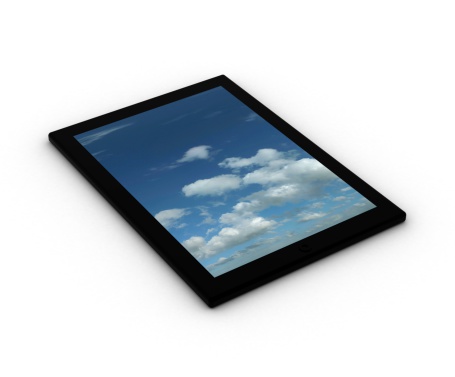 As long as they continue to captive, entertain, and surprise consumers; mobile apps will remain an obsession among mobile device users. Every day, innovative new mobile experiences are entering various app stores across mobile platforms. Out of the tremendous amount of apps available, there are ten specific must-have apps for the iPhone and Android, including the following:
Facebook
Facebook, the most popular social network on the Web, also happens to be one of the most popular apps. The Facebook app used to be slow and crashed often, however, the app is now speedy and features many easy to use gestures; such as swiping down to stop viewing a photo. With the Facebook app, you're able to update your status on the go, upload videos or pictures, check in at locations, and much more.
Twitter
The most valuable feature included in the Twitter app is alerts, which notify when someone mentions you, favorites your tweet, or follows you. With this app, you're able to subscribe to receive notifications from specific users whenever they share a new tweet.
Netflix
Netflix is the most popular movie and TV streaming app available, however, you'll need a subscription to access your Netflix Instant Queue and watch your favorite movies and TV shows on the go. Of course, Netflix doesn't have every single movie or show, but it does have a wide variety of choices available.
Kindle
Users can purchase books and magazines from Amazon.com e-readers, which will show up on their app and can easily be streamed from the cloud, or downloaded for offline usage. In addition, Android users have the ability to make new purchases directly from the Kindle app.
Yelp
Are you looking to discover specific types of stores and restaurants? This app is extremely helpful, with user reviews for an extensive variety of locations. The app can be used to check out store information, photos of locations, restaurant menus, and tips from other users.
Google Maps
The Google Maps app comes preinstalled on Android devices, and iPhone users should download the app immediately. As the best free voice navigation app available for driving directions, Google Maps offers information regarding public transportation, as well as allowing users the ability to view specific parts of the world via Google Street View.
Instagram
Instagram is one of the most popular apps because it's popular as a social network. It's a fun and fantastic photo-taking app, with filters that can make any picture look better, or at the very least, more artistic. The social network is perfect for users on the go, as the big bold pictures can be "liked" in a single tap motion.
Pandora
Pandora is a great choice if you're looking for free music. Users can create radio stations based on their favorite artists, genres, or songs. However, non-paying users will need to listen to ads once in a while, with a cap of 40 hours of music per month.
YouTube
YouTube also comes preinstalled on Android devices, and should be downloaded onto the iPhone immediately. Users can easily find videos, check for subscriptions, check out their favorite videos, and search for videos based on categories.
Dropbox
Have you run out of space on your smartphone's storage? Continue to access more photos and documents with Dropbox, an app for storing and accessing content through the cloud. With this app, you're able to upload and download whatever files you'd like to have in your Dropbox account.