NetAdmins provides enterprise-class IT services & tech support to New Brunswick, Nova Scotia and PEI small and mid-sized businesses. We manage every part of your IT, so you can focus on what you do best—running your business.
Partnering with NetAdmins is like having an entire IT support department at your disposal, whenever you need it. With a range of services including IP telephony (VoIP), email and web hosting, data back ups, paperless document management, security audits and 24-hour IT helpdesk, New Brunswick businesses can count on us as their only stop for business IT solutions.
On top of our à la carte offerings, we also provide comprehensive Managed IT Services in New Brunswick, Nova Scotia & PEI—including unlimited onsite and remote IT support, so you have a constant hedge against IT disasters. Our skilled computer technicians in New Brunswick maintain your business IT systems, keeping them in top shape, and minimizing downtime.
We make sure your managed IT services in New Brunswick are stronger and more secure so your users can be more productive and focused on your core business—always at a savings to your bottom line.
Contact us today to learn more about our Managed IT Service plans or our range of expert IT and communication services.
The controller plays an essential role when it comes to driving profitability and growth through enhanced financial visibility. Therefore, chief financial officers should strive to collaborate closely with controllers. Successful CFOs make it a priority to make sure their organization takes full advantage of the experience and knowledge of their controller.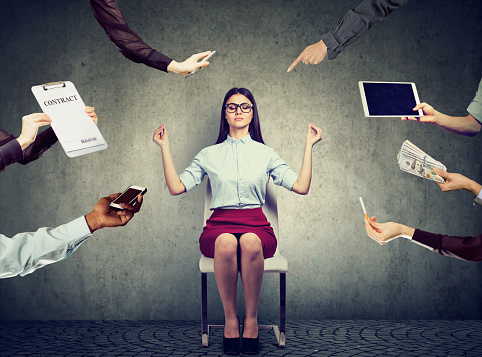 Here are the top five questions to ask your controller to ensure they are operating at the highest level of accuracy and efficiency possible.
1. How Many Manual Journal Entries Are Made During the Closing Process?
Too many manual journal entries can extend the duration of a closing period significantly. A large number of manual journal entries made during the closing process is also often a sign of hidden issues. It can hide errors and anomalies that have roots that are broad and systematic. An excessive number of entries can also be an indicator of variable accounting processes.
2. Is There An Integrated System for Both Operating Metrics and Financial Information?
It is in the best interest of most organizations to have just one reporting system. If you have more than one reporting system, a significant amount of time will be spent dealing with conflicting definitions and reconciling differences. Therefore, a good question to ask your controller is if there is an integrated system for both operating metrics and financial information. If there is not an integrated system in place, you should inquire about what steps your organization should take to establish such a system. For cohesiveness and simplicity, it is well worth the effort to work towards having just one reporting system.
3. Why Are There So Many Reports?
If the financial department, for example, distributes dozens of reports on a periodic basis, it may be a good idea to ask your controller why there are so many reports. Your controller may find that many of the individuals who had requested the reports are no longer with the organization. It will save your organization a significant amount of time and resources to stop producing the reports that are no longer valuable or in use.
4. What Are We Doing in Excel?
Millions of people across the world use Excel due to its versatility and ease of use. However, while Excel certainly has its advantages, it also has its disadvantages. Excel is difficult for collaborative purposes, for example. Also, it is easy to make mistakes in Excel and these mistakes are often very difficult to find. Excel is ideal for prototyping new processes rapidly. Once a process has been stabilized, it's best to move to an environment that is more automated, secure, and collaborative than Excel.
5. How Many Transactions Are There in Each Department?
Inquire about how many vendor payments and invoices there are. You should also ask about how many lines items for each are in existence. Ask about how quality is measured. You can use this information to focus on improving quality and efficiency in the long run as well as to plan staffing levels.
6. Who Has Access to the Accounting System?
Ideally, only one administrator should have access to the full functionality of the accounting system. There should be a documented approval process in place for the purpose of making changes to the system.
7. How Many Invoices and Sales Orders Have Been Re-Billed or Canceled?
Not only do you want to know how many sales orders and invoices have been canceled or re-billed, but you also want to find out the reason behind these cancellations. A high number of canceled or re-billed invoices and sales orders is an indication that your system needs to be redesigned.
8. Which Areas Should We Invest in First?
Your controller will know best which areas should be invested in first when it comes to your finance department. You want to focus on the biggest problem areas and redirect resources to the places that need them the most. Focus on adopting new technology to automate and simplify processes.
If you want to be a successful CFO, you should take advantage of the knowledge and experience of your controller. Pick your controller's brain by asking them the eight questions discussed above.