NetAdmins provides enterprise-class IT services & tech support to New Brunswick, Nova Scotia and PEI small and mid-sized businesses. We manage every part of your IT, so you can focus on what you do best—running your business.
Partnering with NetAdmins is like having an entire IT support department at your disposal, whenever you need it. With a range of services including IP telephony (VoIP), email and web hosting, data back ups, paperless document management, security audits and 24-hour IT helpdesk, New Brunswick businesses can count on us as their only stop for business IT solutions.
On top of our à la carte offerings, we also provide comprehensive Managed IT Services in New Brunswick, Nova Scotia & PEI—including unlimited onsite and remote IT support, so you have a constant hedge against IT disasters. Our skilled computer technicians in New Brunswick maintain your business IT systems, keeping them in top shape, and minimizing downtime.
We make sure your managed IT services in New Brunswick are stronger and more secure so your users can be more productive and focused on your core business—always at a savings to your bottom line.
Contact us today to learn more about our Managed IT Service plans or our range of expert IT and communication services.
How Using Managed IT Services Saves You Money in the Long Term
Wondering how to make your business' IT run better without costing more? One popular option to consider is managed IT services companies.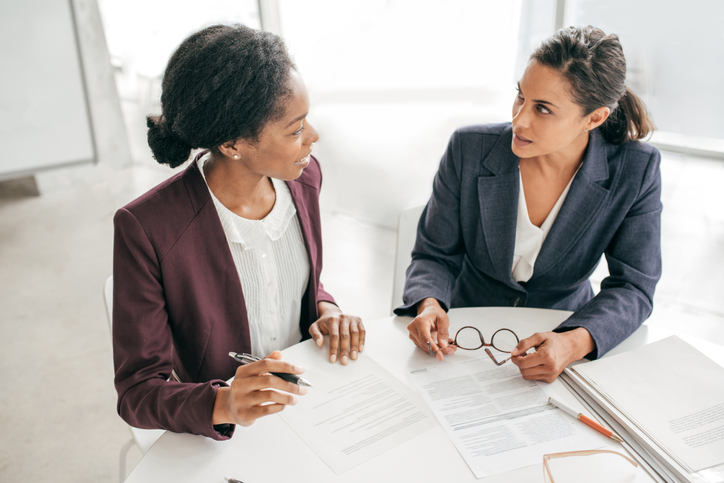 Digitization. Network. Security. Mobile. As the average business sees more and more complexity in their IT requirements, it can become harder and harder to keep up with the necessary changes to protect your business' interests and sensitive data. But what if the process could be easy without costing an arm and a leg? Managed IT services can provide this level of care, often at the same or even a lower cost than you would see using in-house employees. Here's a quick look at how managed IT services can help make your business more efficient and effective.
Using Managed IT Services to Save You Money
Let's start by defining what a managed IT service is and is not. A managed IT service provides you with a range of services. You pay a monthly subscription cost, and in exchange, the service takes care of your IT needs that are covered under those services. These services can include software updates, managed software-as-a-service options, backup services, website management and similar possibilities. Because they are responsible for these IT assets, these assets are carefully managed to provide you with optimum performance, security and efficiency.
Increase team efficiency by reducing downtime.
Well-run IT systems allow your employees to work at their highest levels of efficiency instead of focusing on computer problems and wasting their time updating systems and on hold with a help desk. Wouldn't you rather have your people focusing on what your company is best at, promoting growth? When there's a problem with your IT assets under your managed IT service, your employees don't have to worry about fixing the problem – the managed IT service handles the entire process.
Every week, 140,000 hard drives fail. An estimated 44% of companies believe that an hour of downtime costs them about $10,000. Instead of having your companies having to stop their work and deal with distractions caused by an IT failure, they can simply continue on another device while the managed IT service takes care of the problem.
Enjoy peace of mind with better network and data security
Every day, we hear about another company that has had its data exposed through a security breach. In fact, in the first four months of 2018, over 260 million records containing sensitive data were exposed. You don't want your company to be the source of the next big data breach, losing your company's credibility and trustworthiness in the market, do you?
When you work with a managed IT service, their primary focus is making sure that your IT assets are current on all security patches, updates and anti-virus software, not the rest of the activities that your company undertakes. That allows you to focus on building your business, rather than about whether you'll be one of the 60% of companies that go out of business within six months of a major data disaster.
Lower your company's overall IT costs.
Though it seems counterintuitive that hiring out your company's IT needs would save your business money, it's actually been proven time and again. If you don't hire a professional into your company, thinking it's an unnecessary expense for a small business, then you'll have employees wasting time trying to troubleshoot their own computer issues or waiting on hold for help desk personnel. Even if you do hire in a professional to handle your in-house work, how will they spend their time if there isn't enough work to keep them occupied?
For these reasons, businesses typically find that the expense of a managed IT service is lower than that of trying to manage their own IT assets in-house. Because the managed service is only focused on the IT costs of your company and is focused on improving their own efficiency, these companies are focused on providing you with the most efficient service possible. They're able to share the cost of education, new technology and equipment across a number of clients, reducing the cost.
As you can see, working with a well-run managed IT service can save your company time, money and potential risk. Are you ready to consider the options that are available to you? We offer a range of services, either in a package form or a la carte, should you only want help with a couple of areas. Please feel free to reach out today to discover how we can help your business get ahead through solid managed IT service solutions.