NetAdmins provides enterprise-class IT services & tech support to New Brunswick, Nova Scotia and PEI small and mid-sized businesses. We manage every part of your IT, so you can focus on what you do best—running your business.
Partnering with NetAdmins is like having an entire IT support department at your disposal, whenever you need it. With a range of services including IP telephony (VoIP), email and web hosting, data back ups, paperless document management, security audits and 24-hour IT helpdesk, New Brunswick businesses can count on us as their only stop for business IT solutions.
On top of our à la carte offerings, we also provide comprehensive Managed IT Services in New Brunswick, Nova Scotia & PEI—including unlimited onsite and remote IT support, so you have a constant hedge against IT disasters. Our skilled computer technicians in New Brunswick maintain your business IT systems, keeping them in top shape, and minimizing downtime.
We make sure your managed IT services in New Brunswick are stronger and more secure so your users can be more productive and focused on your core business—always at a savings to your bottom line.
Contact us today to learn more about our Managed IT Service plans or our range of expert IT and communication services.
Attending the top tech events in 2019 is mandatory for managed IT service companies. While it may be impossible to stay ahead of cybercrime, IT professionals should invest time and money to stay proactive to help their clients plan for unidentified threats.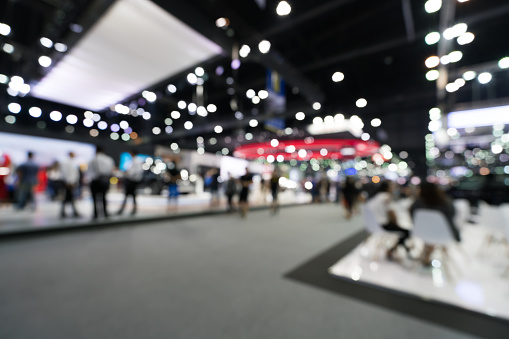 Keynote speakers at these top teach events provide valuable insight on how to communicate the very real threats that continue to evolve for every business so that your clients invest in technology to help protect themselves from security breaches.
Calendar of Tech Events
Find top events in the United States and abroad. Make plans to attend several.
January 15, 2019 – January 18, 2019, Austin, TX.
RStudio Conference 2019. Host and RStudio Chief Scientist Hadley Wickham and confirmed keynote speakers David Robinson, Felienne and Joe Cheng will be updating attendees with the state of the art and future of data science.
February 25, 2019 – February 28, 2019, Barcelona, Spain.
MWC Barcelona. This is the "original" World Congress of mobile. Explore mobile topics from AI to Digital Wellness and Digital Trust.
March 4, 2019 – March 8, 2019, San Francisco, CA.
RSA Conference USA. Industry expert keynote speakers and seminars on the latest cybersecurity enhancements.
March 8, 2019 – March 17, 2019, Austin, TX.
SXSW. The mother of all conventions – from music and culture to technology. You'll find coding, cryptocurrency, medical technology and VR/AR/MR.
March 18, 2019 – March 21, 2019, Orlando, FL.
Enterprise Connect. Discover your options when replacing or upgrading a legacy system. Get unbiased, vendor-neutral advice on implementing next-gen communications.
March 18, 2019 – March 20, 2019, Ponte Vedra, FL.
AGENDA19. Especially designed for C-level, VPs, Directors and Managers as they plan to lead their businesses in changing times.
April 9, 2019 – April 11, 2019, Las Vegas, NV.
Atlassian Summit. From training and certifications to a diverse group of speakers, you'll change the way your teams work.
April 9, 2019 – April 11, 2019, San Francisco, CA.
Google Cloud Next. Google shares its latest cloud technology so you can choose the appropriate cloud-native devices for yours or your clients' needs.
April 23, 2019 – April 25, 2019, San Francisco, CA
Slack Frontiers 2019 (SF). Attend this event to study teamwork development skills you can use to lead your team toward more productivity.
May 28, 2019 – June 1, 2019, Taipei, Taiwan.
Computex Taipei. This giant Asian show is especially for those interested in ICT supply chain and IoT ecosystems.
July 14, 2019 – July 18, 2019, Las Vegas, NV.
Microsoft Inspire. All of Microsoft's partners in one place at one time.
August 3, 2019 – August 8, 2019, Las Vegas, NV.
Black Hat USA. Arrive early for four days of hands-on security training followed by a two-day conference concentrating on security development and trends.
October 22, 2019 – October 24, 2019, Los Angeles, CA.
MWC Americas. Emerging technologies and trends as "mobile" changes the world.
November 19, 2019 – November 22, 2019, San Francisco, CA.
Dreamforce. Annual symposium for Salesforce customers. See the newest devices and apps that connect to your client's customers.
TBA. San Jose, CA.
WWDC. Experts expect a spring meeting to showcase new hardware and software, perhaps with a focus on Apple TV and media-related hardware including new AirPods or over-the-ear headphones.
TBA. Mountain View, CA.
Google I/O. Developers worldwide look forward to this annual conference for hands-on learning and seminars with Google experts. Attendees also get the first look at Google's newest developer products.
TBA. Seattle, WA.
Microsoft Build. Everything Microsoft all in one place – over 350 sessions that cover Azure, Visual Studios and Microsoft 365 plus emerging technology.
Begin planning now. Book hotels and flights early to ensure a stress-free tech event. Register early to earn early-bird discounts on fees. Follow these 13 tips to get the most of every tech event you attend.