NetAdmins provides enterprise-class IT services & tech support to New Brunswick, Nova Scotia and PEI small and mid-sized businesses. We manage every part of your IT, so you can focus on what you do best—running your business.
Partnering with NetAdmins is like having an entire IT support department at your disposal, whenever you need it. With a range of services including IP telephony (VoIP), email and web hosting, data back ups, paperless document management, security audits and 24-hour IT helpdesk, New Brunswick businesses can count on us as their only stop for business IT solutions.
On top of our à la carte offerings, we also provide comprehensive Managed IT Services in New Brunswick, Nova Scotia & PEI—including unlimited onsite and remote IT support, so you have a constant hedge against IT disasters. Our skilled computer technicians in New Brunswick maintain your business IT systems, keeping them in top shape, and minimizing downtime.
We make sure your managed IT services in New Brunswick are stronger and more secure so your users can be more productive and focused on your core business—always at a savings to your bottom line.
Contact us today to learn more about our Managed IT Service plans or our range of expert IT and communication services.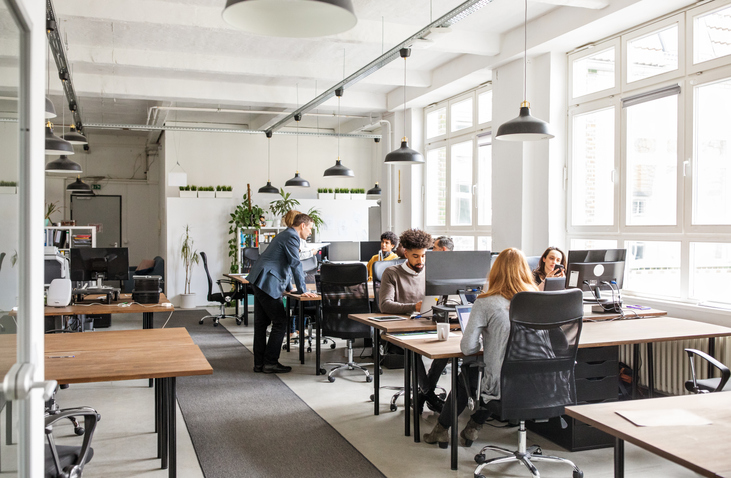 Running a business requires a great deal of focused attention. Unfortunately, when your technology team is spending a great deal of time dealing with login problems, software licensing, cybersecurity and more, it doesn't leave a lot of time for growth activities and strategic thinking. As businesses grow, many organizations find that it makes sense to work with an IT managed services company to maintain a high level of security and staff productivity that would be nearly impossible using only internal assets. These technology partners provide best-in-class tools and support that can scale with your business as you expand. Here's an overview of the type of services that many of these technology partners provide.
Day-to-Day Operations
Technology teams often refer to "death by a thousand cuts" — which is what happens when you have dozens of people relying on you to provide technical support for your organization. Everything from computers that refuse to reboot to conference rooms where the projection isn't working all come into your help desk. This can overwhelm the individuals in IT and also cause a productivity loss for the staff members who are waiting on a response or support. IT managed services providers are able to step into this gap and solve a variety of simple challenges, including:
Retrieving lost files or folders
Resetting passwords
Issuing software licenses (based on pre-set business parameters)
Troubleshooting network connectivity
Rebooting servers
These are only a few of the "Help me now!" requests that technology professionals receive on a daily basis, and all of these options can be resolved remotely by a friendly technician from your IT managed services provider.
Creating or Refining Cybersecurity
Ensuring that your business information stays safe is a primary directive for today's organizations. With many companies storing personal financial and health information for clients or staff, cybercriminals are enjoying access to data from organizations of all sizes — especially those businesses without a robust security posture. Staying current with the latest threats takes time and attention, and can be challenging for technology staff members to juggle with other priorities. When you work with a managed services provider, you have easy and immediate access to cybersecurity professionals who are able to review your current processes, make recommendations for improvement and then even help with the implementation of those suggestions.
Long-Term Technology Strategies and Budgeting
Even things that you might think of as integral to your business can be supported through a trusted IT managed services provider. A good technology partner may have access to dozens of business models and be able to make recommendations for your business based on a broader scope of understanding. Your external IT team can help with research on new vendor partners, negotiating better pricing on software due to shared buying power and even help create budgets based on the unique needs of your business.
Advanced Backup and Disaster Recovery
Should the unthinkable happen, it definitely pays to be prepared. There are any number of reasons you might have to restore operations from a backup, but without a proactive backup and disaster recovery process in place this can be a big challenge for businesses. Massive fires, flooding or other natural disasters claim thousands of businesses every year, as those businesses are unable to restart operations after a disaster. Cyberthreats or data loss could also spell doom for your business, especially if the loss leads to an extended period of time without access to your business data. With an IT managed services partner, you're gaining access to advanced backup and disaster recovery software and protocols that will help protect your business in the event of an emergency — and help you restart operations quickly. More than 96% of businesses with a disaster recovery solution in place continue operations, but the same cannot be said of those without the forethought to create a comprehensive plan.
There are hundreds of scenarios where an IT managed services provider can help support your business. The bottom line is that you are gaining access to a deep bench of qualified professionals who are solely focused on helping make your business successful. Whether you need immediate assistance with help desk support or longer-term strategic advice, IT managed services providers serve a vital role in today's business world.