NetAdmins provides enterprise-class IT services & tech support to New Brunswick, Nova Scotia and PEI small and mid-sized businesses. We manage every part of your IT, so you can focus on what you do best—running your business.
Partnering with NetAdmins is like having an entire IT support department at your disposal, whenever you need it. With a range of services including IP telephony (VoIP), email and web hosting, data back ups, paperless document management, security audits and 24-hour IT helpdesk, New Brunswick businesses can count on us as their only stop for business IT solutions.
On top of our à la carte offerings, we also provide comprehensive Managed IT Services in New Brunswick, Nova Scotia & PEI—including unlimited onsite and remote IT support, so you have a constant hedge against IT disasters. Our skilled computer technicians in New Brunswick maintain your business IT systems, keeping them in top shape, and minimizing downtime.
We make sure your managed IT services in New Brunswick are stronger and more secure so your users can be more productive and focused on your core business—always at a savings to your bottom line.
Contact us today to learn more about our Managed IT Service plans or our range of expert IT and communication services.
New Scam Exploits Visitors to Canada's Wonderland Theme Park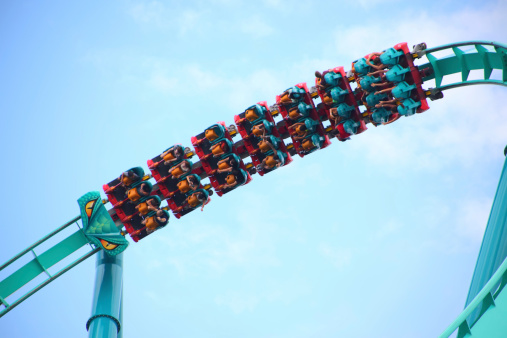 Canada's Wonderland theme park in Toronto has issued a warning about a social media scam appearing on Facebook and other sites. This new scheme targets people who enjoy the park's many thrilling rides, including radical roller coasters, but can't afford the high price of a ticket. Ticket prices for one day start at $41.99 with season passes starting at $89.99.
How the Scam Works
An ad is displayed that says you can win 5 free tickets to Wonderland Park simply by completing a survey, then sharing the link to get free tickets with friends. A link in the ad sends people to a landing page that contains the survey. The additional instructions say that the link must be shared online with friends before the tickets will be released.
A spokeswoman for Wonderland, Grace Peacock, confirmed that the Facebook scheme is fraudulent. Ms. Peacock advised consumers to purchase tickets only from the authentic Wonderland website or other authorized ticket sellers.
"Canada's Wonderland takes ticket fraud very seriously. If anyone has any concerns about the validity of their ticket or a dealer, please call guest services," said Ms. Peacock. "We caution people to be wary of discounted ticket deals from individuals, third-party websites, apps or social media," she added.
She reminded people that these offers are not sponsored by Canada's Wonderland Park, confirming that a similar scheme was spreading on WhatsApp. She also said that York regional police have been notified about the ticket scam and cautioned consumers to be wary about responding to ads that seem too good to be true.
Park officials are advising everyone to purchase tickets from Wonderland's official website or at the front gate. Tickets can also be purchased from authorized ticket dealers including Perkopolis, Costco, and Venngo.
Contents of the Ad:
The ad reads: "Canada's Wonderland providing 5 Free tickets Per family to celebrate its 51st year of quality service!"
Next, consumers are taken to a landing page that says:
"You have been selected to take part in our short survey to get 5 Free Canada's Wonderland Tickets! We only have 212 tickets remaining so hurry up!"
Once the survey has been completed, consumers are instructed to share the page and click on the like button. Afterwards, they're told they will receive five tickets valued at over $100. Wonderland Park officials advised people to call guest services at 905-832-8131 if they believe they've been sold fraudulent tickets.